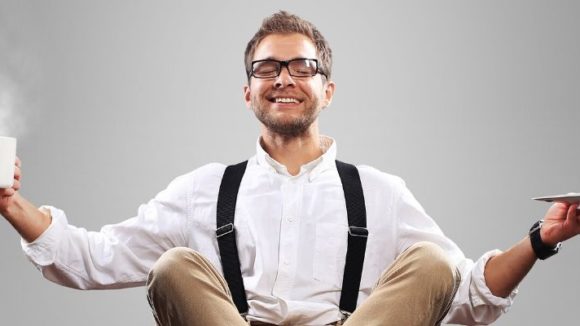 The Importance of Relationships The organizations that find success are those that focus on building relationships with the people within the organization. Those that interface with you, those that are close to you, and those inside and outside of the company are all important. The cumulative sum of the relationships that you cultivate with these ... Read More
Sales POP! Weekly Digest
Sign-up to get a weekly summary of the top posts, publications & videos from the previous week delivered straight to your inbox.
This form collects your email in order to provide you with services according to SalesPOP! privacy policy. By subscribing you agree to SalesPOP! privacy policy.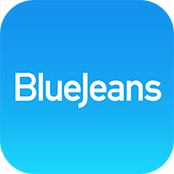 There are so many applications and software systems for video conferencing, but BlueJeans is the best that I've ever used.
View App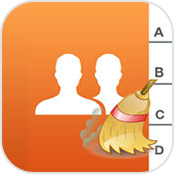 My phone has been so clogged up with duplicate contacts that it makes calling the right person, at the right time, slightly difficult.
View App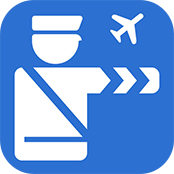 This app is a game changer. It has completely changed how I travel internationally. I can zoom right through the customs line and get home faster.
View App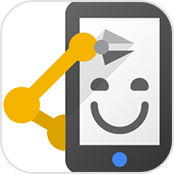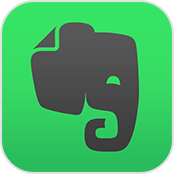 Evernote allows me to keep track of past meetings all in one place and even share those notes with my colleagues. I have tried a lot of other methods for keeping client notes, but this is by far the most effective
View App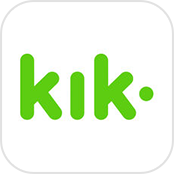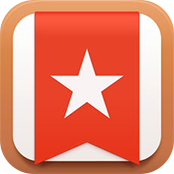 This app is such an easy way to keep track of my to-do list, and allows for easy collaboration with prospects, coworkers, or my husband when he forgets the grocery list. It's a 'wunderfully' useful app, both professionally and personally.
View App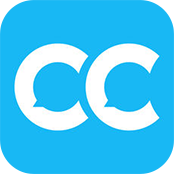 CamCard makes it so easy to scan a business card. It automatically takes all of the information from the card, and saves it in the app, or you can create a new contact right from the photo.
View App
This app made me feel secure knowing that I could erase sensitive content and keep my private information private.
View App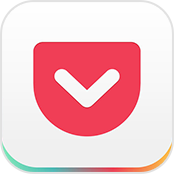 Whenever I see something that I like but want to come back to and read later, I just save it to pocket.
View App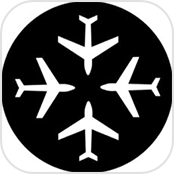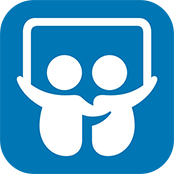 This app is like watching TED talks, but with powerpoint presentations. There are thousands of different slideshows available to browse through, and I can easily learn about new topics that I didn't even know I wanted to learn about!
View App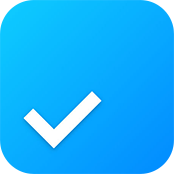 I use this app to keep track of everything from client meetings or conferences to household cleaning.
View App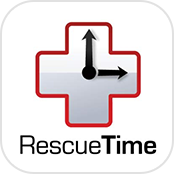 Rescue Time has helped me cut down on the distractions. After seeing how much time I really was spending not working, it has motivated me to stay more focused.
View App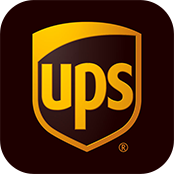 The UPS all has really helped me save time, and manage my mailing and shipping needs much more efficiently. 
View App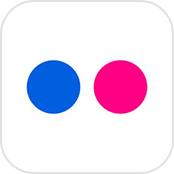 I have more than 10k photos uploaded to Flickr. None of them are public, but I use Flickr as a storing app so I have space on my phone. Flickr is so easy to use, free, and keeps me organized without all the ads. You can choose to keep your albums private, but with public albums you're able to engage with your friends and family and explore all the other photos available.
View App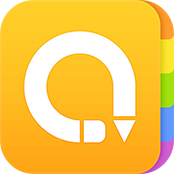 This app is my go-to! Awesome Note2 lets you make different folders, customize how they look and keep track of all sorts of information. I never have to worry about how to stay organized anymore in meetings.
View App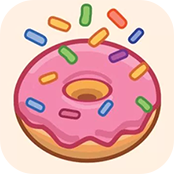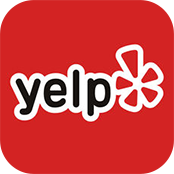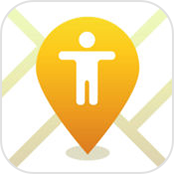 Have you ever been running late to a client meeting and unable to find your phone? I have.
View App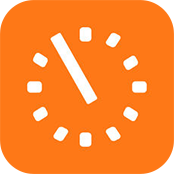 I have been a long time amazon user, and having important items delivered right to my door, within 2 hours, and for FREE has been such a game changer.
View App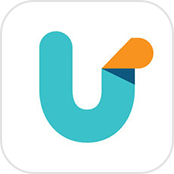 Unroll.Me makes it SO easy to unsubscribe from multiple email subscriptions, all at once. You can easily clean up your inbox and remove clutter in just a few minutes.
View App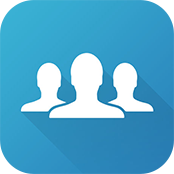 When my company switched the work phones from iPhones to Androids, my biggest fear was that transferring all of my contacts would be a nightmare. With this app, it was super simple.
View App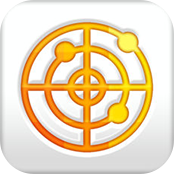 This app scans QR codes before following the link to ensure that the website it connects to is safe, and not a virus.
View App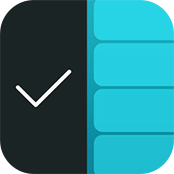 Gone are the days of a thousand scraps of paper with to-do list's everywhere.It makes it so easy to create quick lists and keep them organized.
View App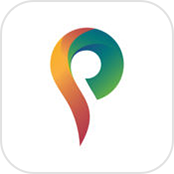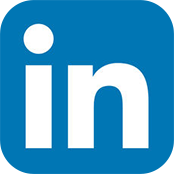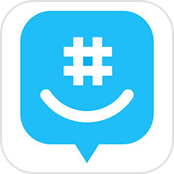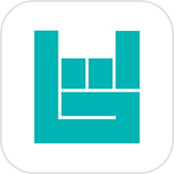 Are you visiting a city on business and maybe you want to take a client or prospect to a great concert? Well, the Bandsintown app can help you. Just put in the location and search for concerts happening in the area.
View App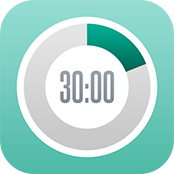 I've tried so many apps to help me get organized, but this is by far the best. The 30/30 app allows me to manage my sales day by differentiating chunks of time for each necessary task.
View App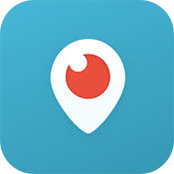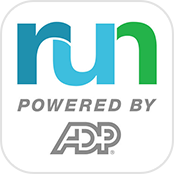 This app has saved me so much time! It allows me to do a lot of different things surrounding my employees payroll, taxes, and employee information such as yearly salary, etc
View App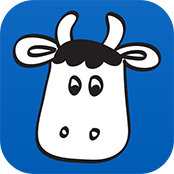 Remember the milk is the best task organizer and to-do list reminder system that I have ever encountered.
View App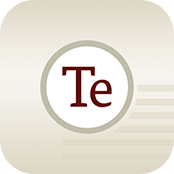 I love this app. I feel like it has improved my vocabulary, and made me much more articulate. I use it while writing emails, business proposals, or any other writing document that is important and needs extra finesse.
View App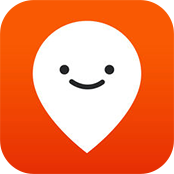 This app is invaluable, both for use in my hometown and when I travel. It's amazing. It makes using public transportation so easy.
View App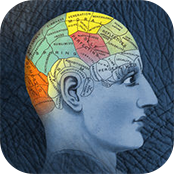 I like the concept of Memory Edge, but it won't let you use it unless you turn on and use notifications. Which is extremely annoying. Regardless, I'm terrible with names so this app is helpful.
View App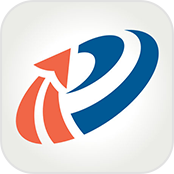 SalesPOP! mobile is an incredible app. Now I get to stay up to date on the latest trends at the palm of my hand. If you haven't had a chance to read SalesPOP! then you're missing out!
View App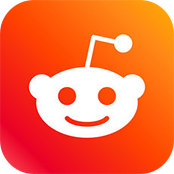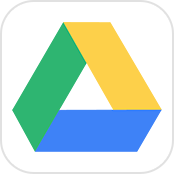 I can easily check in with my coworkers by creating a shared folder. I also have my own personal folders for each of my clients and projects so that everything stays organized all in one place.
View App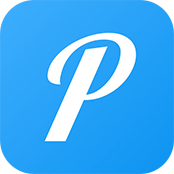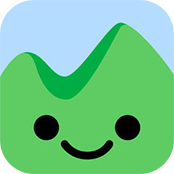 After juggling tons of different apps, trying new ways of collaborating, and sorting through email chains, I have finally found one app that does it all.
View App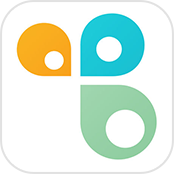 The Cozi app is advertised as a, 'family organizer,' but I have found it to be extremely useful in coordinating the schedules of my coworkers. We all work very closely with each other
View App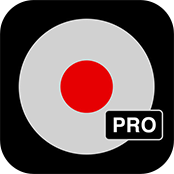 Tape your phone calls and save recordings with ease using tape a call pro!
View App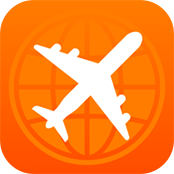 Cheap Flights OK! is a wonderful app that has very clean well designed and a joy to use. I've used this a number of times to search for flights and had no problem so far.
View App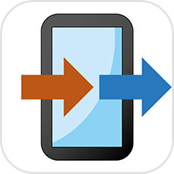 I use copy my data to do exactly what the name suggests... copy my data!
View App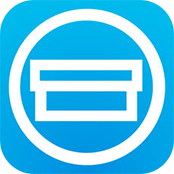 Shoeboxed has a great Gmail receipt sync function. Since I have to expense my meals when I travel to conferences, this app is great. It's also great for when I have to file my taxes
View App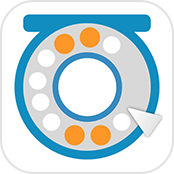 This app updates your contact's information automatically when it gets updated.
View App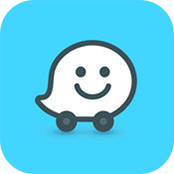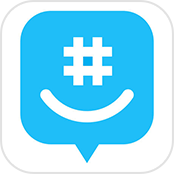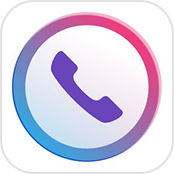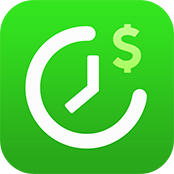 Save time with Hours Keeper, the app that tracks your hours worked, rate of pay, and more!
View App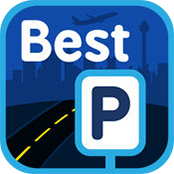 As a sales rep, I'm always on the go. BestParking allows me to find the cheapest parking around me so that I can save time and money while focusing on what really matters - my CLIENTS!
View App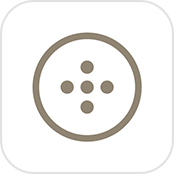 This is one of the most unique social networking applications that I have ever used.
View App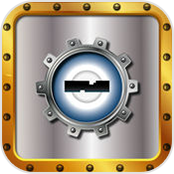 Password manager securely store important information and automatically log you into websites with a single tap.
View App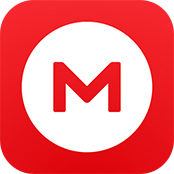 Mega stores your data, and ensures that it's safe and protected. Plus, you get 50GB of free storage.
View App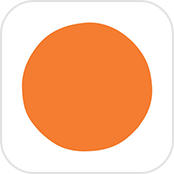 "A friend of mind recommended that I try headspace. She swore that she was closing more sales and having better conversations with buyers after using this app for like 10 minutes a day. I was really skeptical, but after using it for a week or so, I absolutely noticed a difference. I focus better when ...
View App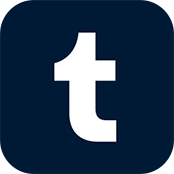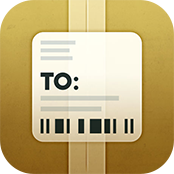 "I order so many packages for my business that it makes it difficult to keep track of everything. This app is really convenient because it helps me stay organized and know when things are coming when. I have everything all in one place, it's great!" Reviewer: Mindy Roach Vendor Provided Information:  Deliveries helps you keep ...
View App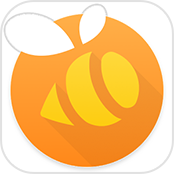 I've been tracking with the Swarm app for years. I travel to the same places for business all the time, but inevitably you can't remember all of the best places, but with Swarm I am able to look back. Also, I am able to take clients to some of my favorite spots and can avoid those places I haven't enjoyed.
View App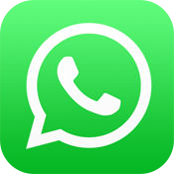 WhatsApp is a lifesaver when I am traveling out of the country and want to stay in contact with the family back home as well as some of my work colleagues.
View App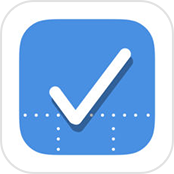 This app helps me prioritize and set daily goals to complete one major goal to reach by the end of work hours.
View App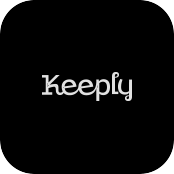 Protect your private information with Keeply!
View App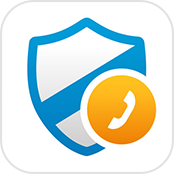 Having AT&T Call Protect has made me feel like my phone is a lot more secure. In addition to the added security, it's a great way to keep track of incoming and outgoing calls, block calls I don't want, and get alerts on what kind of people are trying to call me.
View App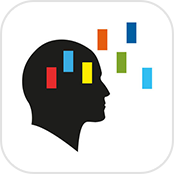 This application has really helped me improve my business and communication skills.
View App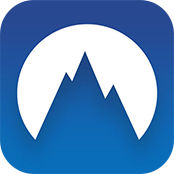 I love using private browsing and VPNs on my computer and laptop, but this lets me do it even on my phone.
View App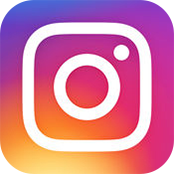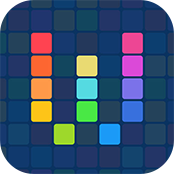 It's part personal assistant, part software system, part social media manager, and a bunch of other things, all in one app.
View App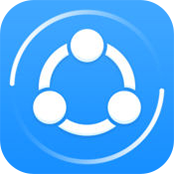 I share files with my colleagues all the time. With the SHAREit app, I no longer have to worry about being on my computer at all time.
View App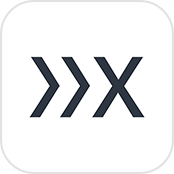 My big deadlines are usually at the end of the month and end of the quarter, when my quota is about to reset. This app helps me break down smaller goals and smaller deadlines, making everything a lot easier to get done.
View App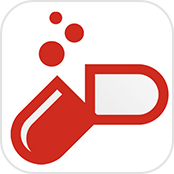 As a sales manager, I'm always looking for resources to send my sales staff to help them learn new techniques or keep up to date with trends in the sales world. These videos are awesome.
View App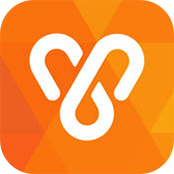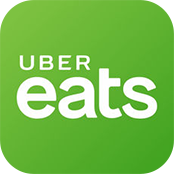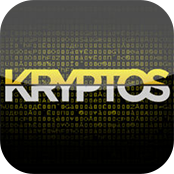 This app allows you to communicate through encrypted methods, so you know that your conversations are totally secure.
View App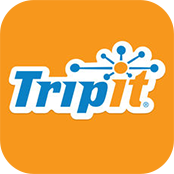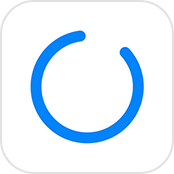 This app is really awesome because it tracks each thing that I want to do in the morning, and helps me stay on task. Plus it tracks my progress so I can see how well I'm committing.
View App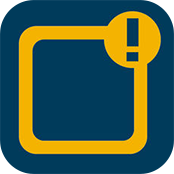 With this app, I feel so much more secure. It lets me know if someone has unlocked my phone, which is really convenient.
View App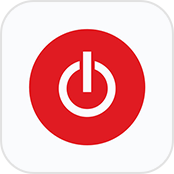 I love this app because it allows me to easily track my hours, and it even makes charts that are easy to read and use for billing.
View App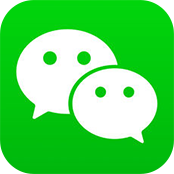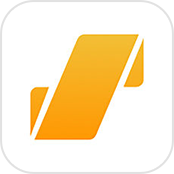 This app has made a genuine difference in how I manage my money. It makes everything so straightforward and easy.
View App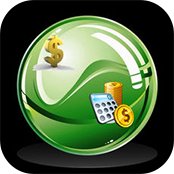 This app is really cool, it's an automatic calculator for how much profit I'll make on each deal. I create a proposal, and then plug the numbers from the proposal into the app, and then it tells me lots of useful metrics like profit margin, markup percentage, and more.
View App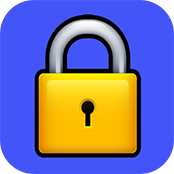 This app is great, it securely manages and organizes your passwords and other private information.
View App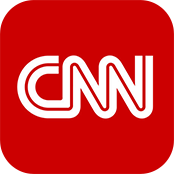 I like keeping up with the news, but I don't always have time to check apps and read articles or watch the 5:00 news. Having the CNN app means that I get ping notifications throughout the day on the most important news stories, so I can get brief updates on what is happening in the world.
View App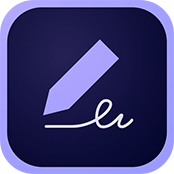 This app is amazing. It's everything that I've ever wanted and needed to fully go digital when it comes to organizing and filling out documents.
View App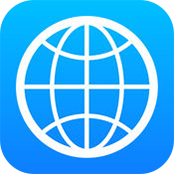 I travel around the world for work and it's completely unrealistic to carry a dictionary with me everywhere I go.
View App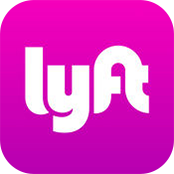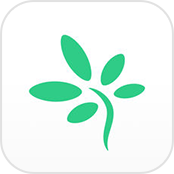 This app is amazing. It keeps all of my appointments and meetings together, plus I can see my colleagues calendars. It keeps me organized, helps me save time, and is definitely a must-have application for personal AND business usage.
View App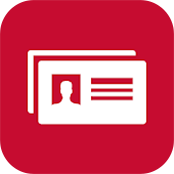 Thank goodness for Business Card Reader Free! I travel for work 300 days a year and I can't tell you how many trade shows I have attended. The number of business cards I have gotten is outrageous and I lose them all the time.
View App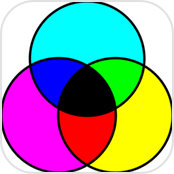 Linked Ideas has allowed me and my sales team to take gibberish ideas and create an organized display of steps to take in order to increase business. I don't know how I lived without this app!
View App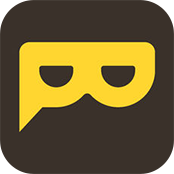 Blinder is like a receptionist that I have right on my phone. As a salesperson, it has changed the game for me.
View App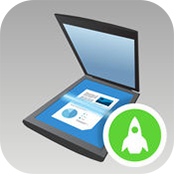 I have tried many scanning apps and this is the only one that I have found decently scans my documents while I'm on the go!
View App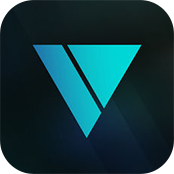 I won't lie, Vero is an app with great potential as an everyday social media people use. Just like every app that first starts out, it needs improvement. The layout to me is a bit confusing at first, but easy to get used to.
View App
I love this app. It remembers all of my passwords for me, I literally just have to remember one single password and then get access to all of my other ones.
View App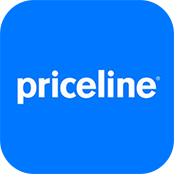 I can't say enough good about the Priceline App. I have used the service numerous times, so my review is based on all of these experiences. I alway check other sources for deals and I always find the best deals on PriceLine.
View App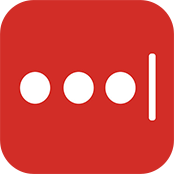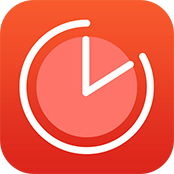 I struggle to stay focused, and this timer has actually really helped me improve the amount of time that I go without getting distracted.
View App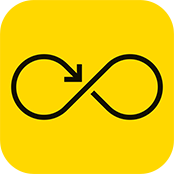 I'm in sales, so naturally I love getting clear, immediate feedback on what's happening professionally. This app is cool because it provides similar feedback
View App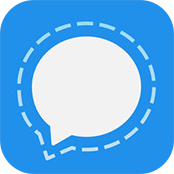 This app provides encryption for phone calls and text messaging, making me feel so secure!
View App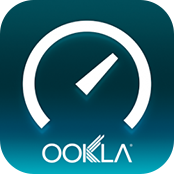 Sometimes the best apps are the simplest and this is the case with SpeedTest from Ookla - this is a great app to check the speed of any WiFi network you connect to.
View App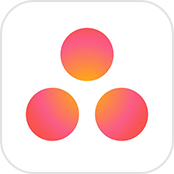 I love Asana. It makes it so easy to stay organized and keep my to-do list together.
View App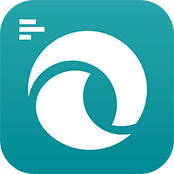 I love having an invoice app that is easy to use, looks nice, connects multiple people, and keeps everything organized in one place.
View App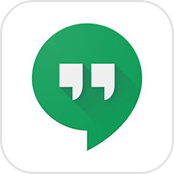 Do you have colleagues that are in other parts of the world? I do! Thanks to the Google Hangouts app, I never have to worry about the fees associated with talking to them.
View App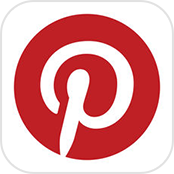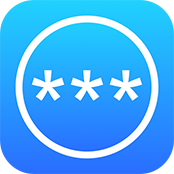 I can't even tell you the number of times that I've had to reset my password because I've forgotten it. With this app, it's not a problem anymore!
View App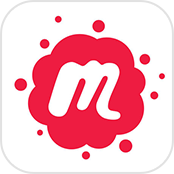 I looked at the app, simply out of curiosity, and realized there were tons of events for business professionals! I've been able to attend a lot of really amazing, well put together events with a wide variety of people.
View App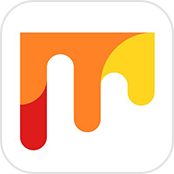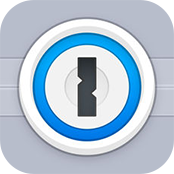 I've had the 1password app since they were sold as individual licenses and from Day 1 it's been the tool I rely on most heavily in my day to day tasks. I use it to store everything I might need to access to
View App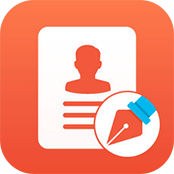 The easiest way to build your resume or CV and make it look professional!
View App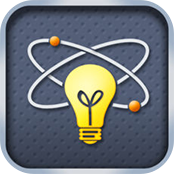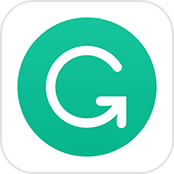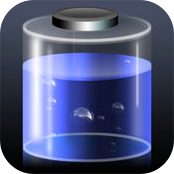 This app shows me how long it is going to take until my phone is fully charged which is great if you are stuck at a charging station in an airport or wherever.
View App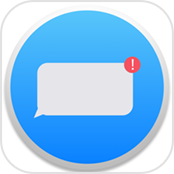 The unreplied app is the greatest email app ever! I am constantly opening important emails and then forgetting to respond because something else urgent comes up.
View App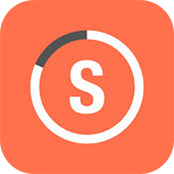 I use this app not only as a to do list, but to help me accomplish my monthly sales goals.
View App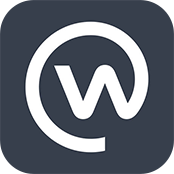 This app is the absolute coolest. It's like having facebook, but for your company and your coworkers.
View App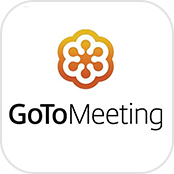 Go To Meeting is the best way to attend virtual meetings. It makes everything so seamless and easy.
View App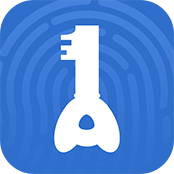 This is a great way to add extra security to your phone. It adds an additional level of authentication, so you really have to prove that you are you!
View App