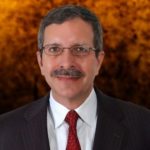 Andy Gole
Andy is the founder and president of Bombadil, LLC. His experience brings a unique blend of the theoretical and streetwise to sales training and consulting. Andy has helped senior leaders and business owners re-energize their sales efforts and create a corporate paradigm shift in sales approach.
Author's Publications on Amazon
Innovate Now shows how to sell for emotional intoxication! In modern culture, it's an oxymoronic idea. Consider the direct and indirect impact of negative stereotypes like Willy Loman in Death of a Salesman; on the surface "joyous selling" is absurd.
Buy on Amazon