Book Store
To be a successful salesperson today you need a wide range of skills from presentation skills to telephone skills and writing skills – here is a collection of books that focus on some of these areas.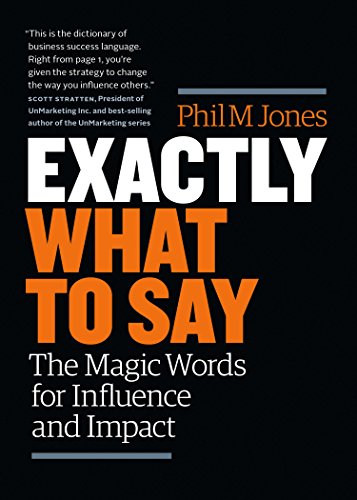 Featured Book Of The Week
Often the decision between a customer choosing you over someone like you is your ability to know exactly what to say, when to say it, and how to make it count. Phil M. Jones has trained more than two million people across five continents and over fifty countries in the lost art of spoken communication. In Exactly What to Say, he delivers the tactics you need to get more of what you want.
Buy on Amazon
Skills