How to Survive and Thrive In a Gig Economy
The Gig Economy is here to stay but how can people excel in this new sales environment. Gig workers need to sell their services and attract customers just like any other business or solopreneur. In this #saleschats we are joined by Janhvi Johorey who will talk about how to build and expand your gig business
To watch this #SalesChats Episode:
Go to YouTube Live and set a reminder: YouTube Live link
Recorded Live – February 22 st, 9am PT
EPISODE QUESTIONS:
Q1: What Is the Gig Economy?
Q2: What are The Pros and Cons of the Gig Economy?
Q3: How to Succeed in the Gig Economy?
Our Guest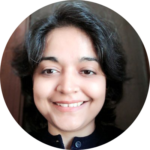 Janhvi Johorey
Janhvi believes that B2B marketers can accelerate sales volume by using innovative tools like social media and compelling brand narratives. Decoding B2B sales, she is a writer, storyteller, and blogger who feels social listening is the key to really connecting with the audience.
Links › linkedin.com | Twitter
Our Hosts
John Golden
John is the Amazon bestselling author of Winning the Battle for Sales: Lessons on Closing Every Deal from the World's Greatest Military Victories and Social Upheaval: How to Win at Social Selling. A globally acknowledged Sales & Marketing thought leader, speaker, and strategist. He is CSMO at Pipeliner CRM. In his spare time, John is an avid Martial Artist.
Martha Neumeister
Martha is a social media strategist, responsible for all social media platforms of Pipeliner CRM. She is a communication expert with social media affinity, which she has been focusing on throughout her professional career. She has a bachelor´s degree in Entrepreneurship & Management and a master´s degree in Online Marketing which supports her in her career as Social Media Strategist.
About SalesChats
SalesChats is a fast-paced (no more than 30 minutes) multi-media series that provides leading strategies, tactics and thinking for sales professionals worldwide. It can be found on Twitter (#SalesChats), as a live Google+ Hangout, and as a podcast available on iTunes, SoundCloud and right here on SalesPOP! If you think you would make a great guest for #SalesChats, please contact co-host Martha Neumeister.
SalesChats is co-hosted by John Golden, CSO Pipeliner CRM, and Martha Neumeister, Social Media Strategist Pipeliner CRM.