One of the biggest challenges business leaders face is trying to find time to work on the business rather than in the business. Terry Ogburn joins #SalesChats to explain how to focus on the business and build value for the future. This includes figuring out what is important to your customer now and what is likely to be in the future. Join us for a fast-paced, interactive session.
Recorded Live – Nov 12th, 9am PT
EPISODE QUESTIONS:
Q1: What can a company do to stand out in the future of business?
Q2: How to make improvements where they matter to customers?
Q3: What's the best way to work towards desired outcomes?
Our Guest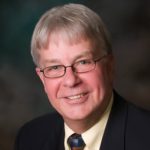 Terry Ogburn
Terry Ogburn is the renowned owner and Lead Business Coach of Ogburn's Business Solutions. His proprietary coaching system and personal devotion to the development of others have contributed to the success of hundreds of small to large business ventures.
Links › Terry Ogburn | linkedin.com | Twitter | YouTube
Our Hosts
John Golden
John is the Amazon bestselling author of Winning the Battle for Sales: Lessons on Closing Every Deal from the World's Greatest Military Victories and Social Upheaval: How to Win at Social Selling. A globally acknowledged Sales & Marketing thought leader, speaker, and strategist. He is CSMO at Pipeliner CRM. In his spare time, John is an avid Martial Artist.
Martha Neumeister
Martha is a social media strategist, responsible for all social media platforms of Pipeliner CRM. She is a communication expert with social media affinity, which she has been focusing on throughout her professional career. She has a bachelor´s degree in Entrepreneurship & Management and a master´s degree in Online Marketing which supports her in her career as Social Media Strategist.
About SalesChats
SalesChats is a fast-paced (no more than 30 minutes) multi-media series that provides leading strategies, tactics and thinking for sales professionals worldwide. It can be found on Twitter (#SalesChats), as a live Google+ Hangout, and as a podcast available on iTunes, SoundCloud and right here on SalesPOP! If you think you would make a great guest for #SalesChats, please contact co-host Martha Neumeister.
SalesChats is co-hosted by John Golden, CSO Pipeliner CRM, and Martha Neumeister, Social Media Strategist Pipeliner CRM.