#SalesChats: Selling Value Over Price
Oct 19, 2017 / 9:00 am

-

9:30 am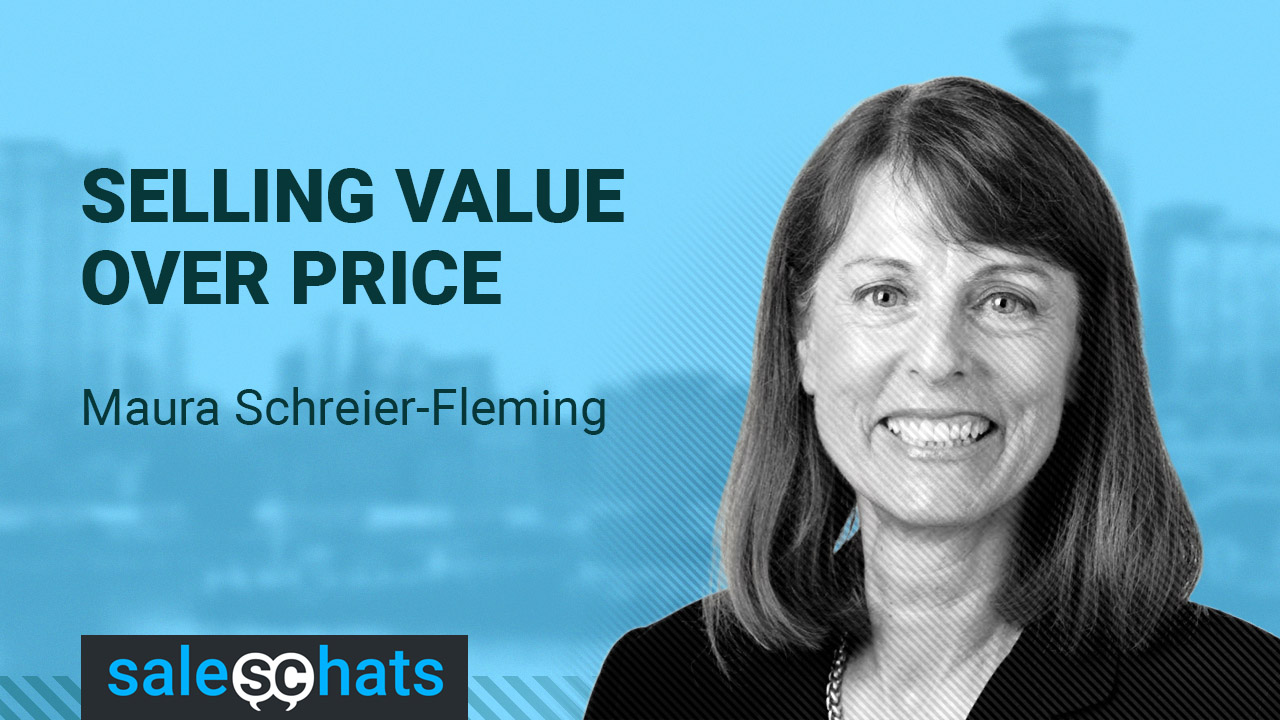 In order to raise your sales message above the noise in today's sales landscape, it takes a lot more than promoting a good price—it takes the precise promotion of the value you bring to the table. Join our hosts John Golden and Martha Neumeister as they explore this vital topic with sales consultant and author Maura Schreier-Fleming.
Episode questions:
Q1: What is value selling and what does it involve?
Q2: What are the most common value selling obstacles for salespeople?
Q3: What exactly does a salesperson need to do to become a value driving sales star?