#SalesChats: Make Your Clients Your Marketing Team
Oct 5, 2017 / 9:00 am

-

9:30 am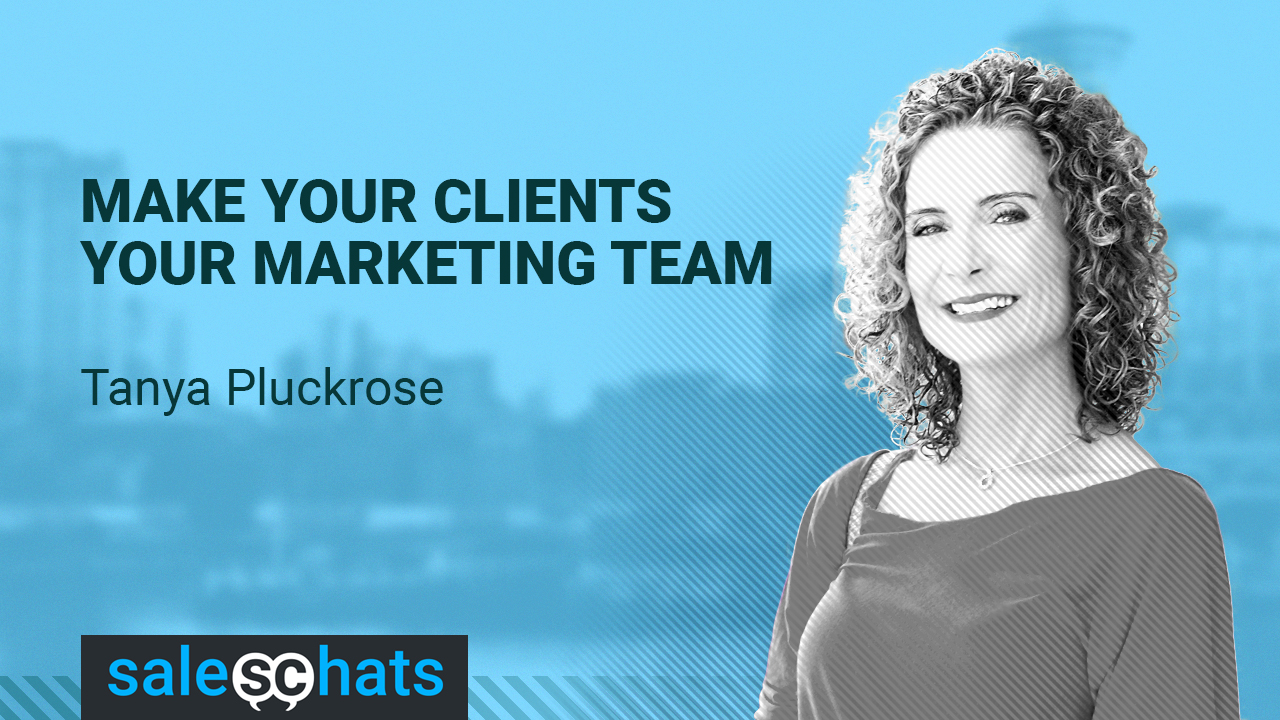 For any company, marketing is constant work, regular tweaking of messaging and channels, and consistent attention to detail. But if your sales team plays it right, they can help make your client base a strong arm of your marketing team–for word-of-mouth is the most powerful promotion there is, and there is nothing like actual third-party endorsements of your product or service. Join hosts John Golden and Martha Neumeister as they explore this vital topic with sales expert and thought leader Tanya Pluckrose.
Episode questions:
Q1: Why is it important for sales to invest some effort to make their clients their marketing team?
Q2: How can salespeople start transforming clients into their marketing team &  in further consequence into 6-star clients?
Q3: What do you do if you meet with opposition from sales & how do you strengthen their awareness for that ?