#SalesChats: Getting Account Strategy Right
Jun 21, 2018 / 9:00 am

-

9:30 am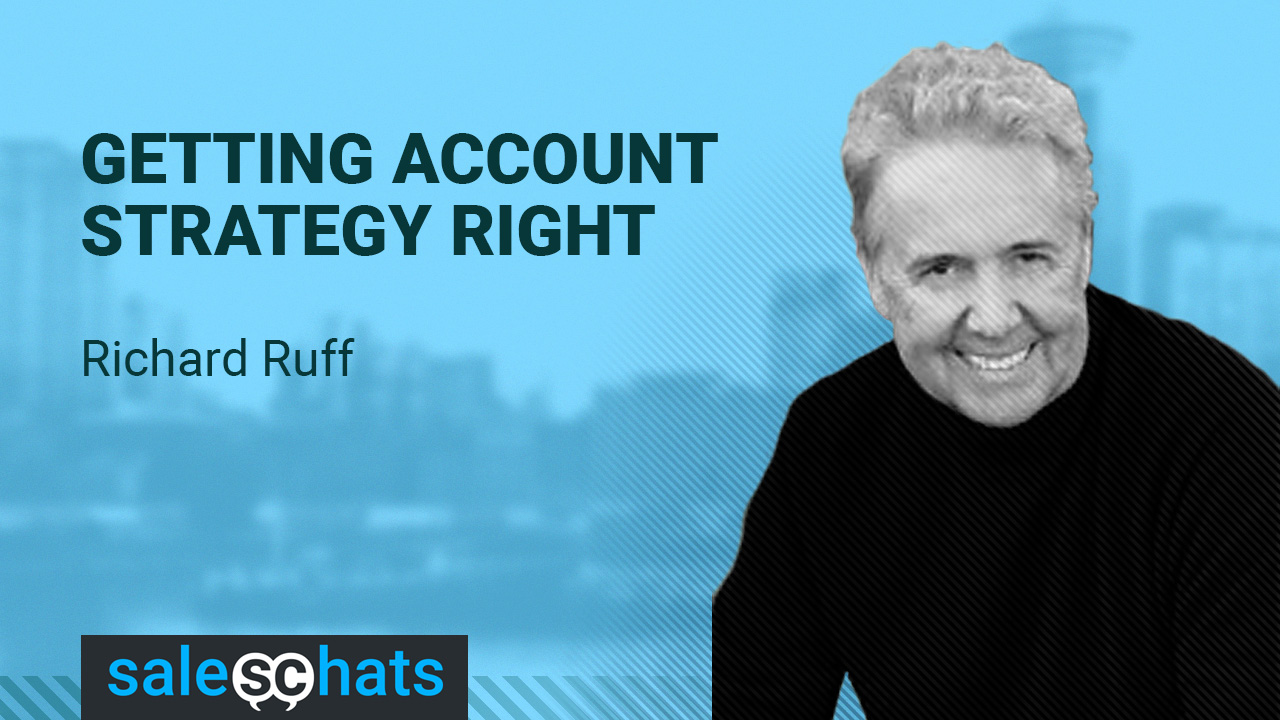 Watch It Live Here: https://www.youtube.com/watch?v=dQkNEz7AA8g
You wouldn't take a long road trip without first consulting a map, just like you wouldn't try to be successful in the business world without developing and consulting a strategy. Account strategies are fundamentally important and open new opportunities to increase sales. Interviewed by John Golden and Martha Neumeister, Richard Ruff discusses how to create a winning account strategy to boost your business.
EPISODE QUESTIONS:
Q1: What are some of the best practices for getting the strategy right?
Q2: What are the most important components of a successful account strategy?
Q3: Who should be involved in developing a winning strategy, and how can sales management drive engagement of the team?