Trade: A Time for War…or Peace?
#SalesChats: Episode 24
Most people don't understand what impact trade has. In a global economy, everything is connected. You cannot hyper focus only on local situations, you have to see the bigger picture, which involves trade. Many people feel that the trade agreements, some of which were created decades ago, are not applicable to them – but in reality, they affect everyone. Salespeople need to understand the impact that trade has on them. Nikolaus Kimla discusses trade in this #SalesChat, hosted by John Golden and Martha Neumeister.
Kimla explains:
The impact that trade has on the global economy, including both large scale and small scale events
Why it's important for a salesperson to understand the fundamentals of trade
Specific examples of why understanding trade is important. For instance, a company that wants to export their product to the United States needs to understand the current trends of American consumers to buy products made in America
The importance of thinking digitally, especially now that we are in the technological era
Powerful economic powerhouses that are often overlooked, like airports, which form their own miniature city with developed systems for selling products in a safe environment
Understanding how to target your experience towards customers, and how they want to buy
The negative perception of salespeople, and how this impacts the important role that salespeople play in trade and the global economy
The history of trade, and how understanding it can create a better environment for salespeople
How to show buyers empathy, and that you as a salesperson understand the problems that the buyer is going through
Our Guest
Nikolaus Kimla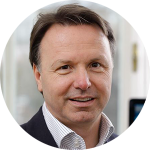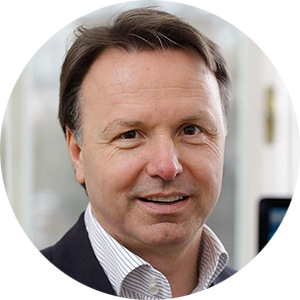 A 30-year veteran of the computer industry, Nikolaus has founded and run several software companies. He and his company uptime iTechnology are the developers of World-Check, a risk intelligence platform eventually sold to Thomson Reuters for $520 million. He is currently the founder and CEO of Pipelinersales, Inc., developer and publisher of Pipeliner CRM, the first CRM application aimed squarely at actually empowering salespeople.
Also a prolific writer, Nikolaus has authored over 100 ebooks, articles and white papers addressing the subjects of sales management, leadership and sales itself.
Links › Pipeliner CRM | twitter.com | linkedin.com
Our Hosts
John Golden
John is the Amazon bestselling author of Winning the Battle for Sales: Lessons on Closing Every Deal from the World's Greatest Military Victories and Social Upheaval: How to Win at Social Selling. A globally acknowledged Sales & Marketing thought leader, speaker, and strategist. He is CSMO at Pipeliner CRM. In his spare time, John is an avid Martial Artist.
Martha Neumeister
Martha is social media strategist, responsible for all social media platforms of Pipeliner CRM. She is a communication expert with social media affinity, which she has been focusing on throughout her professional career. She has a bachelor´s degree in Entrepreneurship & Management and a master´s degree in Online Marketing which supports her in her career as Social Media Strategist.
About SalesChats
SalesChats is a fast-paced (no more than 30 minutes) multi-media series that provides leading strategies, tactics and thinking for sales professionals worldwide. It can be found on Twitter (#SalesChats), as a live Google+ Hangout, and as a podcast available on iTunes, SoundCloud and right here on SalesPOP! If you think you would make a great guest for #SalesChats, please contact co-host Martha Neumeister.
SalesChats is co-hosted by John Golden, CSO Pipeliner CRM, and Martha Neumeister, Social Media Strategist Pipeliner CRM.