A key part of aligning sales and marketing is to ensure your business gains a foothold during the early stages of your customer's buyers' cycle. That's because if you do, the likelihood of attracting more leads and closing more sales increases significantly.
Let's explore the reasons why…
In simple terms, the buyers' journey describes the cognitive process that prospects take as they move through the sales pipeline
It's separate and distinct from your sales process. And what's especially unnerving is research suggests that up to 70% of the buyers' journey is completed before a prospect even considers getting in touch with a sales rep.
Which means if you want to improve the performance of your sales force, you need to ensure marketing activity is giving them an advantage.
In the past, sales teams could maintain the "upper hand" by controlling the availability of information. But this advantage has disappeared now the internet has put information within everyone's grasp. In addition, social media has joined people up, globally, in unprecedented ways. What this means is consumers can quickly get very detailed insights into a product or business, without your company even being aware. In fact, it's not uncommon for prospects to know more about the problem they want to resolve (and the options available to them), than sales reps themselves!
Therefore, switched-on sales and marketing teams are increasingly taking a closer look at how they can influence and get a foothold during the early stages of the buyers' journey. That's because it's during these early stages that consumers are still open to ideas and are in the process of drawing conclusions. In turn, if you can wield influence at this stage, you have far more chance of being on the radar when a prospect does finally raise their hand.
The main weapon in this battle is content – and this is where marketing teams can have a huge influence. What's more, if content creation is aligned with sales force teams goals, this work can pave the way for lucrative profits for your business.
Here are seven reasons why sales and marketing alignment pays:
1. Get on the Radar of Your Ideal Customer – Right From the Beginning
Well-positioned content that's targeted for specific stages of the buyers' journey will help your business enter the conversations and discussions prospects are already having. As a result, your business quickly becomes associated with a particular problem and a specific solution.
2. Take the Opportunity to Add Real Value to Your Buyers
No one likes to be sold to! Instead, consumers like to feel in control of their buying decisions – especially now that information is freely available to allow them to do just that.
Therefore, instead of holding back information, it pays to release high-quality, useful content that adds genuine value to your prospect. From helping solve problems, to education, to inspiration, your content strategy can help differentiate your business and your brand from your competitors.
What's more, if you engage in conversations with prospects where there's no hard sell, you'll encounter far less resistance. In turn, this will breed familiarity and forge the start of a relationship, which in turn could lead to a sale.
3. Increase the Likelihood of Making Your Prospect's Short List
The early stages of the buyers' journey are involved with discovery.
Initially, prospects are untroubled and unaware that they have pain. As the buyers' journey progresses, this status changes. Prospects recognise there's a pain and begin to define the need they must address.
If your business has a presence during these formative stages, you have a far better chance of making the final short-list and getting approached when they eventually seek out options.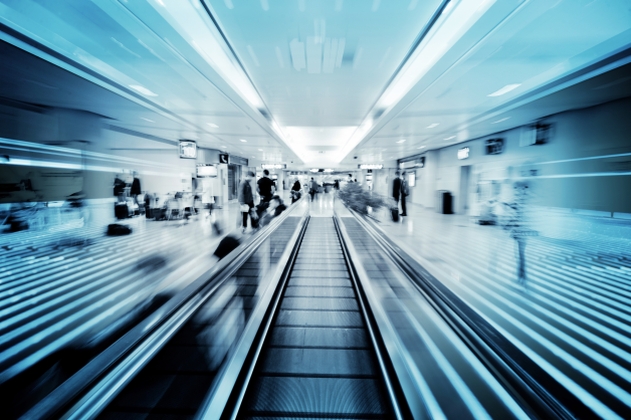 4. Sales and Marketing Alignment Will Help you Build Brand Awareness
Content that adds value, initiates useful discussion in social media and answers the pressing questions prospects typically ask will help raise your brand profile.  In addition, during these early stages of the buyers' journey, relationship-building, relationship mapping and nurturing your "know, like, trust factor" will significantly increase the amount of trust and credibility you create. Customers want to work with experts, and investing the effort needed to build your brand as the "go-to" in a particular niche, can help you stand out. In addition, if you add value, you will give prospects a reason to want engage with your business.
5. Increase the Number of Quality Leads
The right marketing early on in the sales cycle can help you generate highly qualified leads. That's because if you tightly tailor content for your buyer persona, you'll naturally attract these people (and repel those people who really aren't a good match for your products and services).
6. Accelerate Your Sales Cycle
If prospects consume your content early on in the sales cycle, and if that content helps them make a buying decision, when they eventually want to speak with a sales rep, the conversation will be far more fruitful. That's because the prospect will already know a lot about your business, your product and your service. There will already be common language and an understanding. As a result, it will be easier to nurture leads and move them through your sales cycle quicker. And an increased pipeline velocity can result in a lower cost per sale as well as helping sales reps achieve their quota.
7. And finally, if you don't do this, you'll lose sales to the competition who are…
Prospects are reading someone's content during the early stages of their buying journey. And if they are reading your competitor's instead of yours, there's a strong chance you will lose out on sales as a result.
How are you ensuring your sales and marketing departments are in sync so you can capitalise on the early stages of your buyers' journey. Please share your thoughts in the comments below.