CBD topicals are a popular alternative to smoking or vaping and can be used for pain relief and other conditions. You can find many different brands, like Koi CBD, for Cannabidiol topicals on the market, but not all of them are made with natural ingredients that won't harm your health.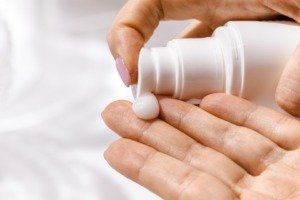 Why Is It Important To Buy CBD Topicals With Natural Ingredients Only?
While most people may be aware of the health benefits of CBD, they're not always aware that there are several different types. The most common types of CBD are hemp-derived and cannabis-derived, but each has unique qualities.
The main difference between hemp and marijuana products is that hemp generally has less than 0.3 percent THC content, while marijuana can contain up to 30 percent or more THC content.
When buying CBD topicals, it's significant to remember that there are many different ways you can use them, depending on your needs and preferences. It's also important to note that not all topical products are created equally! Some may contain additives or preservatives, which can irritate sensitive skin types and cause redness or itching after application. This can make specific topical treatments seem more like a chore than an enjoyable experience since users will often react negatively after misusing them.
5 Tips To Recognize High-Quality CBD Topicals Made With Natural Ingredients
Here are some tips for recognizing high-quality CBD topicals:
It Is Lab Tested
Lab-tested CBD topicals can be a great way to make sure that you get the best experience for your money. When you purchase a lab-tested product, you know that it is safe for use, contains what it says it does and is free from contaminants.
Lab testing is integral to quality assurance and safety in the CBD industry. If a company wants to sell its products as "organic" or "100% natural," then it must test them first to ensure this is true since these terms have definitions with legal implications for companies who use them on their packaging or marketing materials without testing them first.
Other products might be tested for contaminants, such as heavy metals. Some companies test their products for pesticides and microbiological contaminants like E. coli or salmonella. Testing aims to ensure you buy a safe product that won't cause adverse reactions when used as directed.
Read The Label
An excellent topical is made from natural ingredients and will have a list of ingredients on the label. Look for a concentration of CBD in milligrams per ounce (mg/oz). The higher the number, the better your product will work. A ratio of 1:1 or 2:1 is acceptable, while 5:1 or 10:1 is optimal.
It would be best to look for other active ingredients besides CBD, such as menthol, eucalyptus oil, clove oil, peppermint oil, and camphor—all known to have therapeutic benefits when applied topically. They may be listed as "essential oils" on the label if they are organic and pure enough to use directly on your skin (not synthetic).
Reading labels can be confusing because we don't always recognize chemical names like butane or propylene glycol—they're used as preservatives in some products; however, these two chemicals are safe for external use when diluted with other compounds such as coconut oil which acts as a solvent so it can be absorbed into your bloodstream through pores in your skin!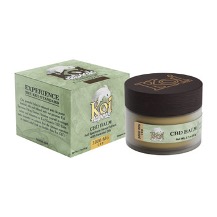 Price
When shopping for CBD topicals, it's essential to remember that the price of a product should not be the only factor you consider. Although they are often sold at a premium price, there are still high-quality products on the market that cost less than their low-quality counterparts.
At the same time, you shouldn't overlook the value of a product just because its price is low or mid-range. You can get high-quality products at any price point—sometimes even lower—if you know where and what to look for.
It's also important to remember that some companies may offer higher margins on their products without necessarily making them better than those made by other manufacturers who sell cheap-margin items. This means that if one brand has a higher cost per unit than another brand but sells its product for the same amount overall, then both companies' prices will appear similar when compared without actually giving an accurate view of how much money each cost per unit sold by each company's customer base.
Customer reviews
Customer feedback is one of the best methods to tell if a topical is of high quality. If a company has a good reputation and has been around for a while, customer reviews will reflect it. Another thing to look for is reviews from individuals who have used the product, not just those who bought it but never tried it. If you see many negative comments on how a product didn't work or made them sick, you know that particular brand isn't worth your time.
The best way to get reliable information about CBD topicals is to look at genuine customer reviews from those who have used them before you buy anything yourself!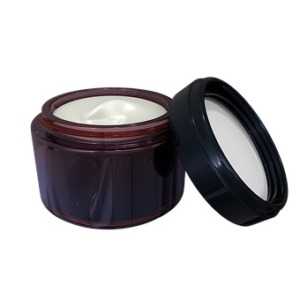 Read Warranty And Return Policy Carefully
Warranty: A warranty is a guarantee provided by the manufacturer that it will repair or replace the product if it is defective. The terms of this warranty may vary from company to company, so read them carefully before purchasing a product.
Return Policy: The return policy is another essential part of a quality CBD topical manufacturer's policies. It tells you how long you have to try out their products and decide whether or not they are right for you, as well as what happens if they aren't. Most companies offer 30-day money-back guarantees on most products, but some offer even more generous returns (such as 180 days).
Conclusion
You should always read the label to see if it has natural ingredients. You should also check the product's price because many companies sell high-quality products at a cheap price. If you want to be sure about this, you should read reviews from customers who have already used these products.