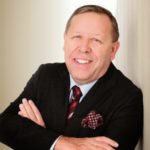 Gordon Tredgold
Gordon is a business and IT transformation expert. He has over 25 years in senior leadership positions for Fortune 100 companies, and has helped reduce operational cost by $350m and increase performance by 50-500%. He has successfully delivered $100 million programs and run $300 million departments.
Author's Publications on Amazon
Business and leadership in general are fast changing worlds. But too often policies, procedures, and bureaucracy can slow necessary changes to a crawl, and negatively affect a company's bottom line.
Buy on Amazon
Everyone has the potential to be an inspiring leader. Learn how! Simplicity, Transparency, and Focus: understand what leadership really is about, learn how to apply powerful leadership principles, see the impact that leadership can have, become an inspiring leader. This book shows how to use…
Buy on Amazon