SalesChats: How Sales Can Become More of a Strategic Weapon
Mar 8, 2018 / 9:00 am

-

9:30 am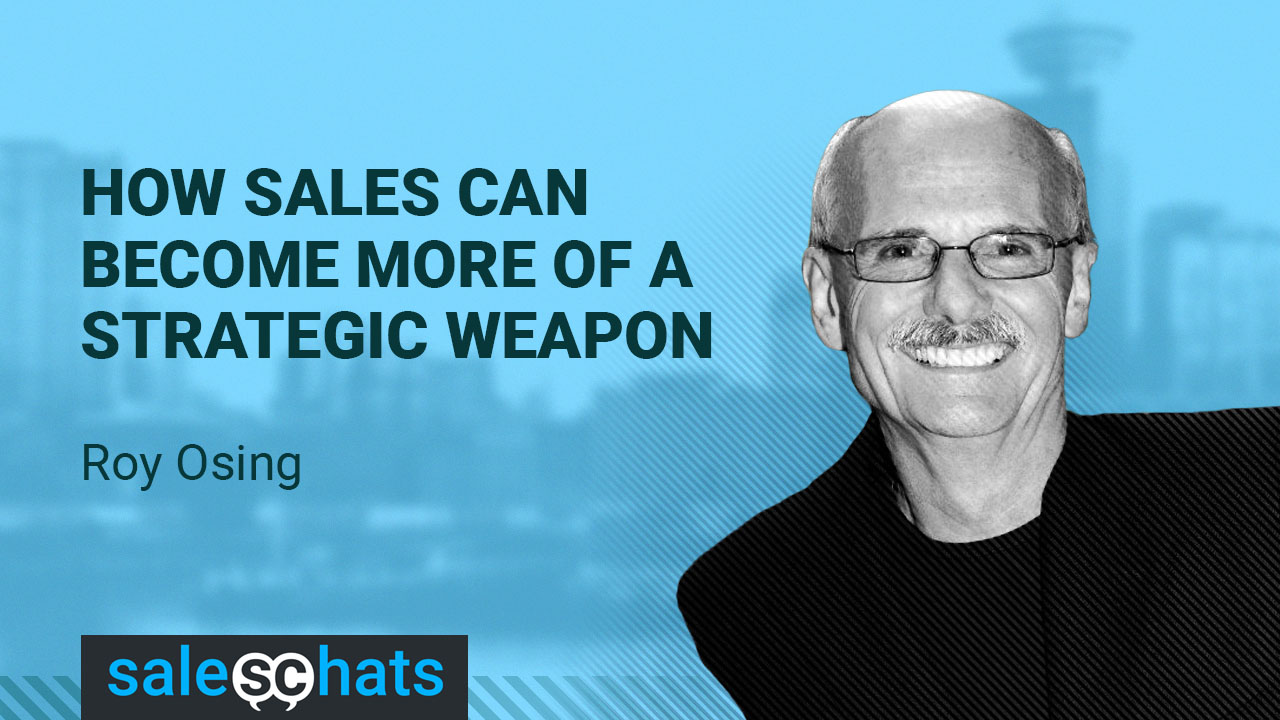 To sell today, it takes a lot more than clever tricks–the approach must be carefully thought through and strategic. What does that mean? Join blogger, content marketer, educator, coach, adviser and author Roy Osing as he clues us in from his 33-year-plus leadership experience. Hosted by John Golden and Martha Neumeister.
Episode questions:
Q1: Sales as a strategic weapon. What's it all about?
Q2: What specific actions should salespeople prioritize and execute to make selling the ultimate strategic weapon?
Q3: What are the biggest challenges salespeople face when trying to put their sales game to a higher strategic level?