If your sales process is inefficient or it fails to add value, you'll find it will frustrate your sales reps on the ground, make management of those sales reps more challenging and harm your ability to close deals.
In comparison, if your sales process is designed to reflect best practice, empower your sales people and align with your buyer's journey, it will become invaluable.
Here's how an efficient, scalable sales process (that genuinely adds value) will support your sales management role and help you achieve success.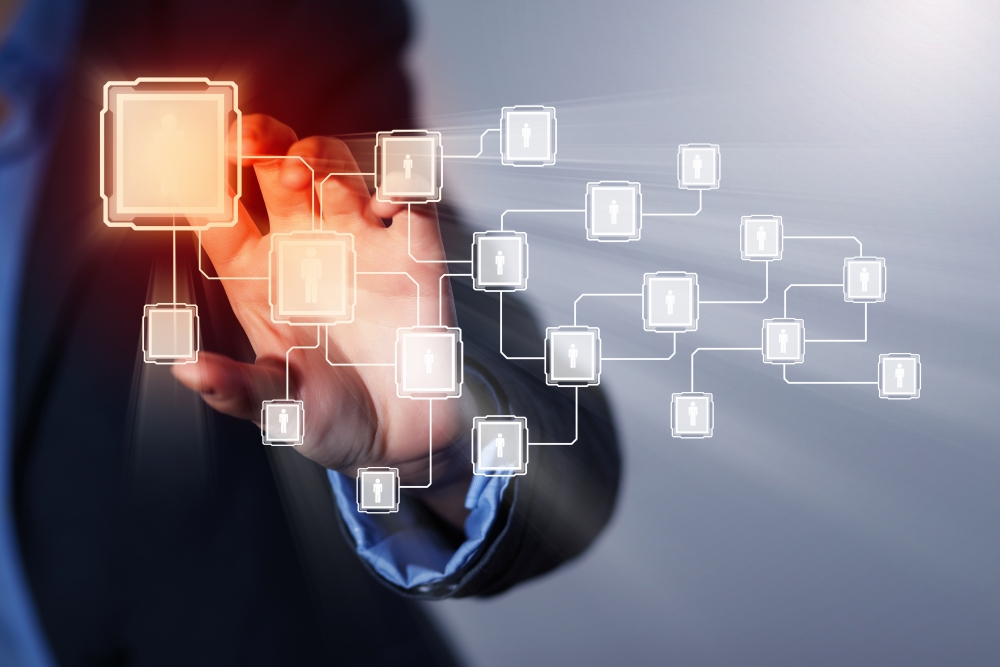 #1: Something to Measure in Your Sales Process
This first point is key.
As a sales manager, it's crucial you have a firm grip of what's happening on the ground. Whether that's assessing the performance of your individual reps, or quickly gauging the likelihood of your team hitting their targets.
This quantitative information will enable you to make well informed decisions while you track and measures sales opportunities through your clearly defined sales process.
For sales management success, the ability to be able to measure the following four sales process metrics is critical:
Number of Leads – the number of quality leads turning into opportunities
The Average Deal Value – how much revenue each sale generates, on average
Drop off/Win rate – calculate the number of leads you need to close a deal (by organisation/team/individual)
Pipeline Velocity – track the length of time it takes a deal to progress from lead to closure, as well as the length of time an opportunity typically spends at each pipeline stage
Once you have a grasp on these metrics, you can quickly assess the health of your pipeline, as well as the performance of the individual sales reps in your team and in the overall sales process. Without these numbers, you'll be more reliant on guesswork. In turn, you risk making knee-jerk reactions when targets are not being hit, instead of being able to anticipate a problem (and resolve it) in advance.
#2: Better Forecasting
If you're tasked with achieving a particular revenue figure, you want the early warning to know if you're likely to hit target or not.
In order to do this, you need to be able to see the four metrics above at a glance. That's because:
A shortage of current quality leads will result in a shortage of sales
An under par average deal value will reduce your overall revenue generation
A poor win rate means you'll need to generate more leads to hit target
A slow pipeline velocity will increase your cost per sale and reduce the likelihood of sales targets being achieved
On the flip side, once you have access to these key metrics, you'll also benefit from more accurate sales forecasting.
That's because if you know your pipeline velocity along with the number of leads and average win rate, you'll be able to predict the number of sales in the future. And if the figure is insufficient, you can introduce remedial action now (rather than panicking at the last minute). You'll also be able to drill down and identify which part of the sales process is causing the problem – or indeed, if it's a particular individual who is underperforming.
#3: A common Benchmark to Assess Your Entire Team
Once you've designed a robust sales process that you know works, you want to ensure all your sales reps buy in and follow it.
There are a number of advantages to this:
You can more easily assess individual performance against a level playing field
You can benchmark your sales team against a common criteria
You can outline expectations and hold everyone accountable against the same measures
If there are issues, you can more easily determine if it's the sales process or individual sales reps who need addressing
Without a Robust Tool – You Can't Manage the Person
Now it's not enough to have your sales process mapped out on paper.
You also need to ensure it's recorded in a way that's easy to follow and allows everyone to buy into. Ultimately, your sales process will be of most value when it's used to measure and track opportunities in a quantifiable way. Without these insights, you'll be dependent on guesswork.
To help with your sales management, you need access to a powerful tool that will enable you to measure and maintain your sales pipeline management and the individual sales reps that use it. You need a tool that will allow you to quickly calculate:
Number of Leads
The Average Deal Value
Drop off/Win rate
Pipeline Velocity
In addition, you need to be able to view the performance of your individual sales reps – and the fairest way to do this is on a level playing field where everyone's performance is measured in the same way. That's because in the absence of a good sales management tool, it becomes almost impossible to measure your sales reps in a way that's fair and useful.
Sales management solutions, such as Pipeliner CRM, will enable you to manage your sales staff, maintain visibility over your sales process and quickly access to the four key analytics that enable you to see how your sales pipeline and sales reps are performing.
Get your free trial of Pipeliner CRM now.