As you know, a sales process is a systematic, repeatable series of steps that map out and track interaction with your prospects from their first point of engagement with your business through to a close.
Now, if you're responsible for sales, one of the most valuable tools you have at your disposal is your sales process.
That's because a robust sales process can help guide and direct your sales reps to close more deals. In addition, if this process works, you'll effortlessly tap into a huge raft of benefits. For example:
You can cut unnecessary activity out of your process and save time
You can ensure your entire sales team adopt and utilise best practice
In fact, with the right sales process at your disposal, you can significantly enhance the overall performance of your business.
But has your sales process been designed for efficiency?
After all, it's not enough to just have a process mapped out. What's more, if your sales teams don't want to follow it, any value ceases to exist.
Which means the real challenge is to take the time and effort needed to create an efficient process that actually works and delivers results such as those listed above.
In this mini series, we're going to explore some key performance indicators that you can use to assess whether your sales process is fit for purpose.
In this first post, we'll explore efficiency.
How will your sales process stack up?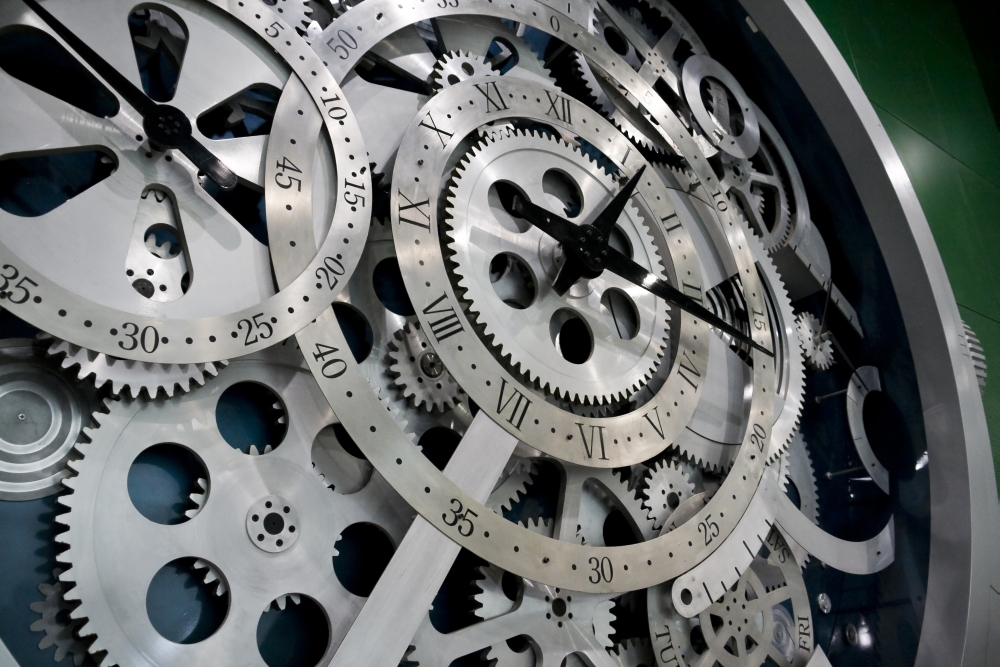 How efficient is your sales process?
If your sales process is efficient, your sales and marketing teams will be able to attract, nurture and convert leads productively and with minimal waste and effort. In turn, an efficient sales process will translate into better overall business results.
But what does it actually mean to have an "efficient" sales process?
Here are some useful aspects to consider:
#1: Is Your Sales Process Set Out in a Framework that Sales Reps Understand?
If your sales process doesn't make sense, sales reps will find it hard to use. One of the common stumbling blocks that businesses face is when sales processes are full of non-standard terminology. Instead of using the accepted business terms and jargon, different words and phrases are used. In turn, this leads to confusion and lots of wasted time, as sales reps struggle to figure out meaning.
Key lesson: Ensure your sales process uses standard terminology.
#2: Is Your Sales Process Streamlined?
For your sales process to be classed as efficient, it needs to move a prospect along your pipeline as quickly as possible in as few steps as necessary.
To achieve this, you need to critically analyse your pipeline and ensure any complications or sales activities that don't add any value are removed.
The payoff for doing this is you can streamline the sales process, increase your sales process velocity and boost the likelihood of a sale happening.
Key lesson: Always simplify instead of complicate.
#3: Can Aspects of Your Sales Pipeline be Automated?
Selling tends to be very labour and time intensive. Therefore if you can identify activity that can be automated, you'll instantly reduce the cost per sale AND free up your sales staff to do more core work. For example:
Could autoresponder sequences be used to warm and nurture leads, instead of direct contact?
Could automatic emails be sent out to instantly start a conversation with prospects, instead of waiting for a sales rep to be free to call?
Can data capture be simplified so sales reps can save time and don't need to enter the same information in numerous different forms?
Can systems be put in place to synchronise popular web-based tools that sales reps rely on to do their job?
Key lesson: Take advantage of automation and web-based tools to free up time.
#4: Is Your Process Designed to Help Customers Buy?
The key purpose of your sales process is to help you close more deals. And the likelihood of this will increase if your sales process has been created with your customer's buying journey in mind.
This means that you may need to tweak your sales process to allow it to align with how a typical customer makes their buying decisions. For example:
If you're using sales tools and techniques that your buyers don't respond to, consider replacing them
If you need to re-order stages so the process makes more sense to your buyer, do so
If your sales process has been created so it's convenient for your business, check it's not pushing away potential customers by being too inflexible
Key lesson: Align your sales process with your buyer cycle for best results.
How do you ensure your sales process is efficient? What steps and measures do you implement to boost pipeline velocity and close more deals? Please share your thoughts and ideas in the comments below.