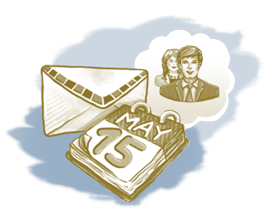 If you want to achieve your sales targets, you need to have a strategy and tactics in place to generate more leads and close more deals. In short there will be steps to sales that you need to take.
Your sales pipeline is a critical tool that can help you measure and manage your performance against these objectives. The key is to ensure you're measuring the right metrics so you can generate the information and insights you need to get closer to your goals.
A key metric to measure is your sales by contact method.
Your "sales by contact method" enables you to quantify the ways in which potential customers make contact with you. This information is important to know because of the variety of ways people can get in touch. Email, social media, online chat, Skype, phone, blog commenting, face-to-face etc. Because of the wide variety of options available, if you don't know which methods are most likely to lead to a sale, you'll be missing out.
But there's more to it than that. If you know which contact methods translate into sales, you can:
#1 Identify which contact strategies are working (and which aren't)
If you know which contact methods lead to sales, you can decide where to focus your attention and budget and optimize your steps to sales.
For example, there may be some methods that don't work at all. Let's say you've been exploring webinars as a lead generator. They may prove popular, but if the stats show they don't translate into sales, you can make an informed decision about whether or not to continue with them.
In comparison, you may discover social media as a first point of contact drives lots of sales. And despite being a slower burn, you could conclude your sales will benefit from a greater focus on relationship-building and social interaction.
#2 Allows you to make decisions based on facts, rather than assumptions
As well as understanding which contact method generates the most leads, you also want to know:
The cost involved in each contact method
The amount of revenue each contact method generates
That way, you can make informed decisions about where to focus your sales and marketing budgets.
Here's an example.
Let's say your Facebook advertising generates just a few sales. As a result, you conclude they're not worth the investment. However, when you drill down, you spot there's a considerable ROI because the cost per sale is so small and the amount of revenue generated is significant.
In comparison, let's say you're generating lots of sales via telephone contact. However, because the ROI is smaller (because the cost per sale is much higher), it's not as lucrative as you first thought.
As you can see, once you have access to this quality of information, you can take much more informed decisions about where to focus your time and budget.
#3 Identify the media (and possibly the message) you need to be using to appeal to your target customer
If you know which contact methods leads to sales, marketing can use this information to tailor and hone advertising strategies. For example, given what you know about contact methods, you could change your steps to sales, call to action or even the media in which you promote your business. For example, if you get lots of sales via email, it makes sense to make it really easy for customers to get in touch that way.
Your CRM can help you get to grips with these figures and define your steps to sales
One of the benefits of having a robust CRM system, is you can access this information at your fingertips. When you enter a new prospect, simply indicate how they made contact with you. Then over time, as your database grows, you'll be able to look for historical trends and patterns.
Here's a screenshot from Pipeliner to show how this information could look.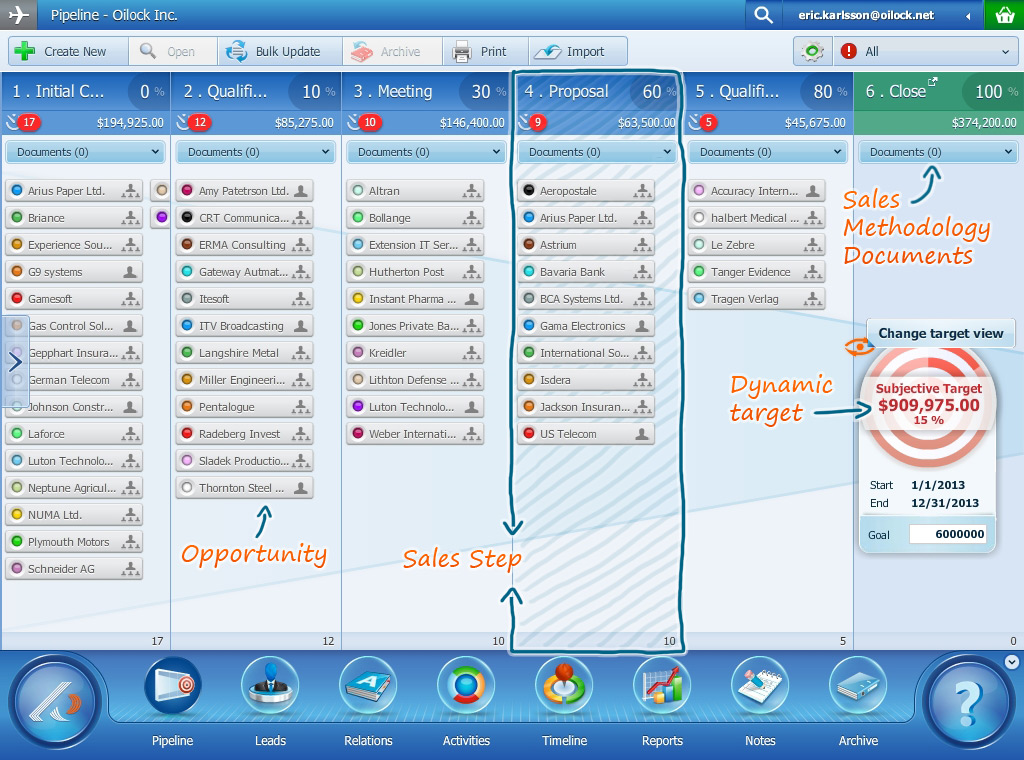 What do you think?
Do you make a note of how customers contact you? Have you had any surprises when you've drilled down to look at the facts? Has this information helped inform your sales strategy?
I'm curious to know your experiences so please leave a comment below.