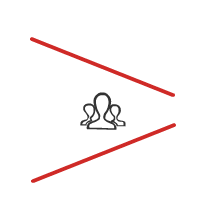 Do you need to excel in sales pipeline management?
Are you wondering how to build a sustainable sales pipeline?
Today a sales pipeline management is essential to a smoothly functioning sales force.
Considerable time and care should be taken in its creation, for it is as essential to your business as a business plan or product specifications. You wouldn't skimp on those—don't skimp on the sales process, either.
Here are the 7 essential steps to consider when building a sales pipeline for your business:
#1: Understand What a Sales Pipeline Is
A sales pipeline is that precise series of steps a sale travels through from lead through to the accomplishment of a satisfied customer.
This might seem "too obvious" but if everyone involved in the creation and utilization of a sales process doesn't fully understand and agree upon its definition, you're liable to run into all kinds of interesting problems down the road.
#2: Outline Your Basic Sales Pipeline
A sales pipeline should not be created just by the general steps that "everybody knows" a sale goes through. The result of such an effort is a partial sales process that doesn't wholly back up sales or the company.
First sit down and interview each of your experienced, proven sales reps. Isolate the series of steps each takes with a sale. It will be seen that there are common actions the successful salespeople always take. From these, you can begin to outline your basic sales process.
Ensure that the sales process includes lead creation. In some cases sales reps do this themselves and will include it in the description of their actions. In other (more ideal) cases marketing creates the leads through campaigns and lead generation programs; if so those basic actions should be part of your sales process so that they can be monitored.
Subsequent to the close come the steps of product implementation and/or delivery and customer service and support. Your expert salespeople will agree that without these additional actions being included and monitored the sales job will be made more difficult down the road; it comes right back on sales when product or company repute is damaged through bad delivery or service. Those stages or actions should be added to your sales process as well.
#3: Clarify Each Step
Next, you should take each step and clearly identify its objectives. With each pipeline stage, what actions are taken by the seller? What should be the resulting actions taken by the buyer? Remember that each stage of the sales process should be moving prospects nearer to the close and increasing the likelihood of purchase.
#4: Institute Sales Analytics
With each stage of the sales pipeline clearly defined, institute metrics that measure that stage's actions so that you can always monitor them and provide support or take corrective actions as needed. Sales analytics will be key to control of your sales process and will bring about the actual realization of its purpose.
#5: Test Your Sales Pipeline
Once the sales process is fully defined and metrics in place to monitor it, put it into a testing phase. You won't know how well your sales process works until it is proven in the field. Provide for consistent sales rep feedback so that the process can be refined as needed to make it more streamlined and usable.
#6: Never "Cast It In Stone"
While your sales process needs to be known, used and adhered to by salespeople and others who may contribute to the process, it should never be so rigid that it cannot be amended or adjusted. Market conditions change; new products are released which mandate different approaches. The most effective sales processes are dynamic; they are flexible and can be changed when necessary.
#7: Carefully Chose Your CRM Solution
Theoretically it is not until this point that you should choose your CRM solution with great consideration given to its adaptability to your pipeline, its utilization of sales analytics, and its overall usability to salespeople and others in the company.
Of course most companies will have had a CRM solution this whole while, so attempts should be made to adapt the existing CRM application to fit your sales process as it has now been defined. But if this cannot be done easily and quickly, don't waste more time and money trying to fix something that is permanently broken. Get a new CRM solution. Yes it will take some additional time and money—but in the long run the company will be running far more smoothly and the new CRM application will rapidly pay for itself.
Take the time to fully build your sales pipeline. It puts everyone on the same page and makes for a skillfully functioning sales force operating totally as a team.
See our other articles on creating and measuring the sales pipeline.