For a sales process to be effective, it needs to deliver value to your customers' buying journey, and offer value to the sales reps and managers who use it.
But what does it mean to "add value" in this context?
Put simply:
The sales process adds value to sales reps and managers, when it works to convert leads to a close as quickly as possible and…
The sales process adds value to customers and prospects, when it helps them make the right buying decision for them
But what does this simple principle look like in practice?
Let's explore these two separate objectives in more detail…
#1: Your Sales Process – Adding Value to Your Business
In its simplest form, an effective sales process attracts the right leads, and then pushes prospects through your pipeline to a close – as quickly as possible.
This attention on generating speed (or increasing pipeline velocity), adds value to your sales process for two key reasons: Firstly, research proves that leads which hang around in your pipeline are less likely to convert. Secondly, nurturing the leads to a close in takes less time, which in turn means the cost per sale is reduced.
But interestingly, "adding value" isn't all about getting to the close. In fact, looking at your sales process purely from a "closure" perspective is short-sighted. That's because a well-honed sales process has the potential to add value to your business in so many other ways.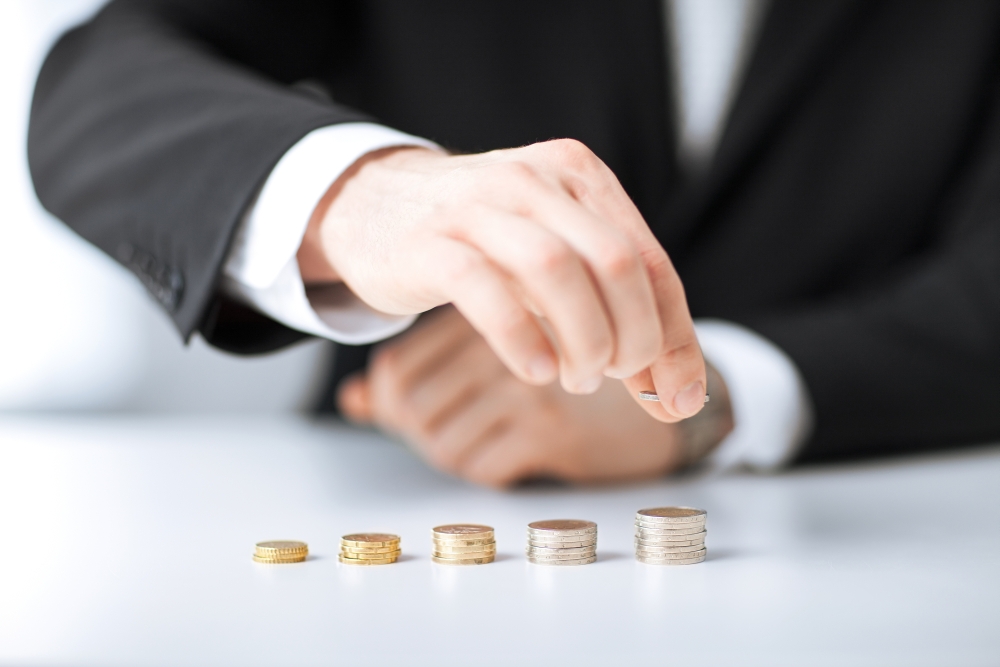 For example, one important added value opportunity is to use the sales process to build relationships with your prospects. Before a customer is willing to make a sale, they need to go through their own buying process. This will involve a string of decisions, but ultimately your prospect has to want your product/service, and then be able to rationally justify their decision to buy.
Now, because people buy from people they know, like and trust, it's important the sales process enables this relationship to be established. So whilst the sales process should be repeatable, it's also necessary to allow scope for your sales reps' personalities to shine through. That way, your sales process will naturally bolster this all-important likeability factor that influences buying decisions.
This means rigid sales scripts and unbreakable rules should be met with caution – added value means allowing for some flexibility. That way, entrepreneurial sales reps will feel empowered to use their skills and insights to enhance the likelihood of a close. After all, you want your sales reps to understand your sales process so well, that they feel confident in taking control and proactively helping a prospect make a decision.
Therefore, whilst your sales process must be followed (to get the best results), it also needs the scope and flexibility to evolve with your customers. That's because the most efficient and effective sales processes will align with your target customer's buyers' journey.
You'll uncover incredible added value where the sales process empowers reps sales to demonstrate and explain how your product/service can solve the problem your prospects want a solution for – even better if your reps can position your solution in the wider context of how it will help your client to succeed.
#2: Your Sales Process – Adding Value to Customers
Due to the HUGE availability of information on the internet, and the ease by which prospects can get feedback and reviews via social media, the relationship between sales and customers has changed. Now, a sales person needs to be a mentor to the customer and add value. Historically, it used to be marketing that positioned and created value in a product. But with the advent of the internet and the availability of information, the buyer now decides the value.
Although figures vary, estimates suggest that prospects are often 60% of the way through their buying journey before they even speak with a sales rep.
What this means is customers are more informed than ever. So whilst this does present a challenge, this shift also presents a unique opportunity to ensure your sales process adds value to customers, as well as empowering your sales reps with the right marketing strategy. If the sales person can add value by becoming a trusted mentor who focuses on benefits (instead of features), a new dialogue opens. What's more, if sales reps can help the buyer resolve the issues of today as well as future problems, they'll become a trusted advisor.
This shift is one reason why consultative selling has increased in importance. Sales reps can no longer simply present the features of the service/product that you offer. Now, the sales process needs to be designed so the seller can understand where the buyer is at – in detail. In turn, this enables the seller to provide advice and guidance to help the customer make the best possible buying decision.
Therefore, the most important way that the sales process can add value to your customers is to leave them feeling they made the best possible decision for them – with insight selling. This can manifest in a number of ways, for example:
A prospect is clear that there is value in them moving to the next stage of your sales process. For example, if you offer a free demonstration or trial, the customers sees there is real value in getting a clearer understanding of how your solution will benefit them in practice
The sales rep is able to take the time to fully understand the needs of the prospect, and has tailored their response by presenting a realistic solution that will work in the prospect's business
The sales process helped raise the perceived value of your business in the eyes of the customer. Instead of being seen as an "unavoidable supplier", your business becomes a trusted advisor who is the customer advocate within the company.
What are the key factors you use to access whether your sales process is adding value to your business and to the customers and clients who are moved through it?
Please let me know your thoughts in the comments below.