Using Social Profiles as a Branding Opportunity
Editor's Note: Today we are posting Chapter 3 of a 10-chapter book, authored by our CSO, John Golden and Matt McDarby, President of United Sales Resources.
John and Matt have collaborated before and have joined forces with this book to provide expertise to help our readers — particularly Sales Managers who effectively manage salespeople in a social selling era. While there is currently plenty of information about social selling (including a book by co-author John Golden), there is a clear need for more information about how to manage a social sales team.
Without Sales Managers who believe in the benefits of social selling and know how to help and guide their salespeople to adopt social selling techniques, sales teams will not be successful at social selling.
We're publishing the entire book in installments. Every three weeks or so we will post a chapter of the book — outlining 10 simple rules to:
Equip Sales Managers to help their sales teams unlock the power of social selling.
Show Sales Managers how to align their sales teams with the new and evolving buyer behaviors.
Enable Sales Managers to create a culture and environment in which social selling is not just accommodated, but embraced.
Teach Sales Managers how to effectively coach and mentor social selling excellence.
The role of Sales Manager is one of the most important in any organization, and yet they these employees are often the most under-supported, under-trained, under-invested in, and especially — misunderstood. As if that's not enough, they also usually take a disproportionate amount of blame when sales numbers go south. – John Golden
Thanks to the advent of social media and its impact on buyer behavior, it is more critical than ever for Sales Managers to understand how to effectively lead their salespeople in the emerging era of social selling.
We encourage you to comment, ask questions, and offer your own insights. After all 10 chapters are published on the blog, we will make the book available in our Sales Reference Library as a free download.
*****
Buyers today use social platforms such as LinkedIn, Twitter, and Facebook to do their homework, and often they know more about us sellers than we do about them. The degree to which they research our companies (and us!) is driven by their familiarity with what's available, but also by the decision-making process itself.
The more routine a buying decision, the less likely a buyer is to conduct extensive research.  Conversely, the less familiar a decision and its attendant options may be, the more likely it is that the buyer will research options extensively.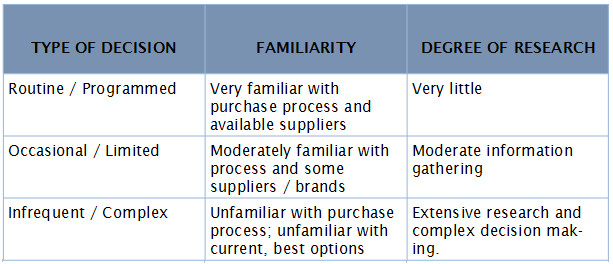 For more complex and infrequent buying decisions, buyers are likely to investigate not only the available options but also the caliber of the firms and people selling them.  So consider: What are they finding?
"What does your social profile communicate about you?"
Are You Sending the Right Message?
The answer to that question largely depends on what individual salespeople and marketers choose to project to the market via online means, including social media.  That is, after all, where buyers look.
Sales managers need to ask their salespeople to think about what their prospective customers might conclude when reviewing their online profile.
Sellers who want to be seen as opportunity creators, problem solvers, and brokers of valuable resources need to put some effort into their online profiles and messaging. These efforts will ensure that messages to prospective buyers are clear and inviting.
Your Signature Dish: Standing Out in the Right Way
Consider an example that may be relevant to just about everyone — the restaurant business. This is one of the most difficult industries in which to succeed, given the sheer number of dining options available to the typical consumer and the number of restaurant businesses that fail every year.  (Roughly 60% of restaurants fail within their first three years of doing business.)
Perhaps you've seen the television show called, "Diners, Drive-Ins, and Dives" on Food Network.  If you haven't, the premise is that the host, Guy Fieri, visits local food joints all across North America to understand why they've had great success at developing a strong following despite very humble décor and surroundings.
There is a common theme among all of these successful but small operations.  They all have a signature dish for which they are known (either by locals or in some cases, by people all over the country).  Though they may serve many different dishes, these restaurants all have one offering that keeps people coming back, and have turned that signature dish into a strong branding touchstone.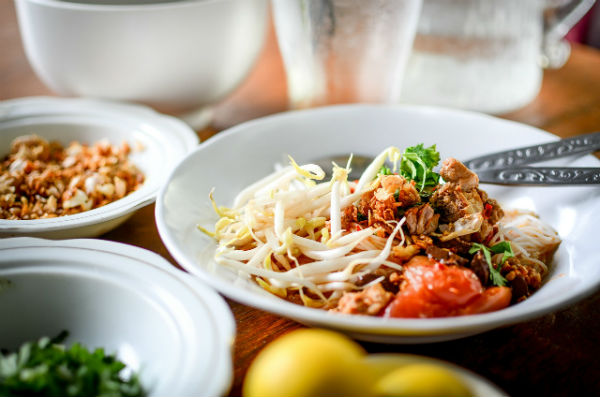 A Practical Definition
A "signature dish" is a dish that is closely identified with a chef or a restaurant and stands out as a prime example of that person's or establishment's cuisine. A signature dish can be either an entirely new, exclusive creation, or just a variation on an old favorite, such as macaroni and cheese. A signature dish helps establish identity and continuity of brand.]
B2B sellers also need to have something that not only attracts new customers but that keeps them coming back for more.  Customers need to be able to understand quickly and simply what a business's "signature dish" is, and if they can't figure that out for themselves, then they simply won't waste their time.
This also applies to the individual salesperson today.  Sellers who want to be seen as opportunity creators, problem solvers, and brokers of valuable resources need to put some effort into their online profiles and messaging to ensure that their "signature dish" is clear.
Another term for "personal brand" might be "reputation."  Establishing this brand / reputation is a method by which individuals seek to differentiate themselves and stand out amongst the crowd by demonstrating who they are, what they do well, and how they do it; leveraging it across platforms with a consistent message and image to achieve a specific goal.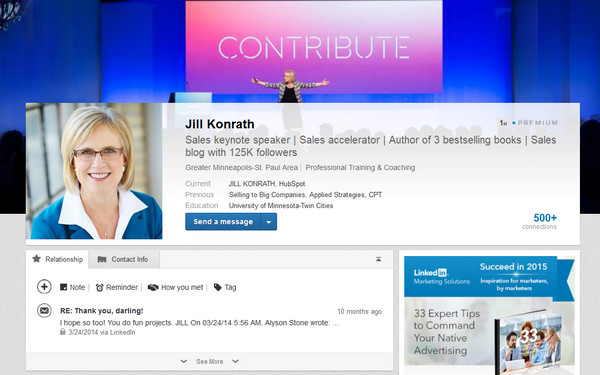 Know What Good Looks Like
If personal branding and being known for something are so important for getting people in the door, then why do so few sales managers pay attention to the image that their salespeople project via social media?
Perhaps those sales managers don't know what good looks like when it comes to personal branding, or maybe they haven't reviewed their salespeople's profiles.
Let's try a quick experiment.  If you are a sales manager, please go to LinkedIn right now.  Check out the personal profiles for every direct report on your team.  Try to answer a few, basic questions about each of the profiles you review:
What is this salesperson known for, if anything?  What is their "signature dish" or personal strength that stands out in this profile?
Is their personal brand message clear?
What, if anything, might a customer or prospect conclude about this person based on his or her LI profile?
How did each of your salespeople do at delivering a clear brand message about themselves in their profile?  On a scale of 1 to 10, where 1 signifies there is absolutely no personal branding and 10 is a very clear, personal brand, how would you rate each of their profiles?
For those who have a clear personal brand, are they conveying the right message to prospective customers?  Will the prospect's conclusion be a positive one that resonates, or will they be confused or indifferent?
If the scores are significantly less than 10, like 5, 6, or 7, does that concern you at all?  Does it bother you that prospective customers may be visiting your team's social media profiles and abandoning them because they lack clarity and value?
Help Salespeople Bridge the Gap
There are a few important steps that you can take right now:
1.  Help your salespeople to self-discover the issue with their personal profiles on social media sites (e.g. LinkedIn, industry sites, etc.).  Once salespeople see the value of establishing or improving their personal brand online, their managers can help them to consider ways to strengthen and clarify their message. Ask them to identify:
What they want to be known for (personal strengths and signature dishes)
Their personal brand message
Whether their profile helps customers gain confidence
2.  Share examples of what good personal branding looks like.  Do a bit of research on LinkedIn to find profiles that illustrate what good personal branding looks like. Give them sources to consider, citing the providers and authors of those personal brand messages.  Are there examples from your own organization that you can cite?
3.  Challenge them to update and improve their personal profiles to include a message that is crystal clear and of value to the buyer.  Schedule a meeting with your team to review profiles and brainstorm ways to improve them.  (Picture a team working together on a whiteboard or flipchart, jotting down their thoughts about how to add to, delete from, and generally improve a member's social profiles to clarify their value message / personal brand.)  Encourage the team to periodically revisit and improve social profiles (including LinkedIn, Twitter, Facebook, blogs, and bios) together.  This should be a continual improvement process.
4.  Finally, help your salespeople understand that establishing and improving a personal brand online is a continuous process. Every individual is always a work in progress.  In addition, customer needs, issues, and opportunities change over time. What prospective customers value in a seller's profile will also change.  The strong personal brand of today may not resonate with customers in the future.
Key Points From This Chapter
For more complex and infrequent buying decisions, buyers are likely to investigate the caliber and capabilities of prospective supplier's companies and also the people who sell them.
Sales leaders can play a role in helping sales people to consider what their social profiles communicate to prospective customers.
The concepts of the signature dish, personal brand, and reputation are similar in that they each help a customer to quickly associate a business or an individual with what they do well and how they do it.
 When customers cannot quickly or easily conclude what a salesperson should be known for, they move on.
Related Posts:
Get your free trial of Pipeliner CRM now.