Slammed! Sales Manager Boot Camp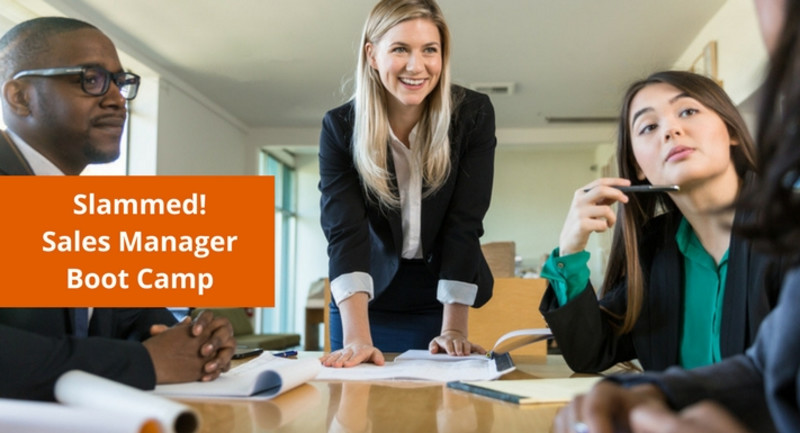 In this powerful sales leadership course, Ken Thoreson gives you the keys to building and leading a high-performance sales team. Slammed! is taught over 8 weeks through live interactive sessions, hands-on coaching, collaborative discussion boards, and self-directed modules designed to help you master sales leadership and management techniques.
Course Details:
Leading salespeople is overwhelming. You must learn how to juggle the needs of your salespeople with the demands of your organization's leadership. You feel like you are always out of time. This is why most sales leaders are Slammed!
At the same time, sales management is one of the most rewarding jobs in business when you know what to do and how to do it. This is what Sales Manager Boot Camp is all about. Taught by sales management guru Ken Thoreson – one of the world's foremost sales leadership coaches – you'll get everything you need to not only crush it in your sales leader role but also enjoy it.
You will attend eight live, virtual sessions with Ken in a small group setting (all sessions are recorded). In addition, you'll have access to:
More than thirty self-directed video learning modules
Discussion forums where you can share best practices with Ken and other participants
Live chat room where you can interact with Ken
Ken will also be available for limited one to one coaching
Plus, you'll get all four books in Ken's Sales Management Guru series
In the course you'll learn:
Important time management strategies for sales leaders
How to recruit, interview, and hire top talent
How to motivate your sales team
How to build and lead a high-performance sales culture
Compensation and incentive strategies
Coaching and training strategies for improving performance
How to effectively onboard new sales reps
How to evaluate your team and plan for the future
Pipeline strategies
Business planning strategies
How to build and create accountability
How to monitor leading indicators
How to manage and leverage sales dashboards
How to use Salesperson Business Plans to lead a self-managed team
And continued access to all training material in the program for six months
If you are in sales leadership, this is a course you must not miss. It is a rare opportunity to learn from one to the greatest sales management minds of all time. To ensure that participants get full attention, class size is limited to 15 participants.
Each week a live one-hour interactive discussion is held with Ken to explore the weeks learning module, participant discussion and Q & A. Sessions are held on Friday's at 11 am EST.
Enroll now to get instant access to pre-work and initial training videos. For questions, please give us a call at 1-844-447-3737;