#SalesChats: Predictable Closing
Jul 5, 2018 / 9:00 am

-

9:30 am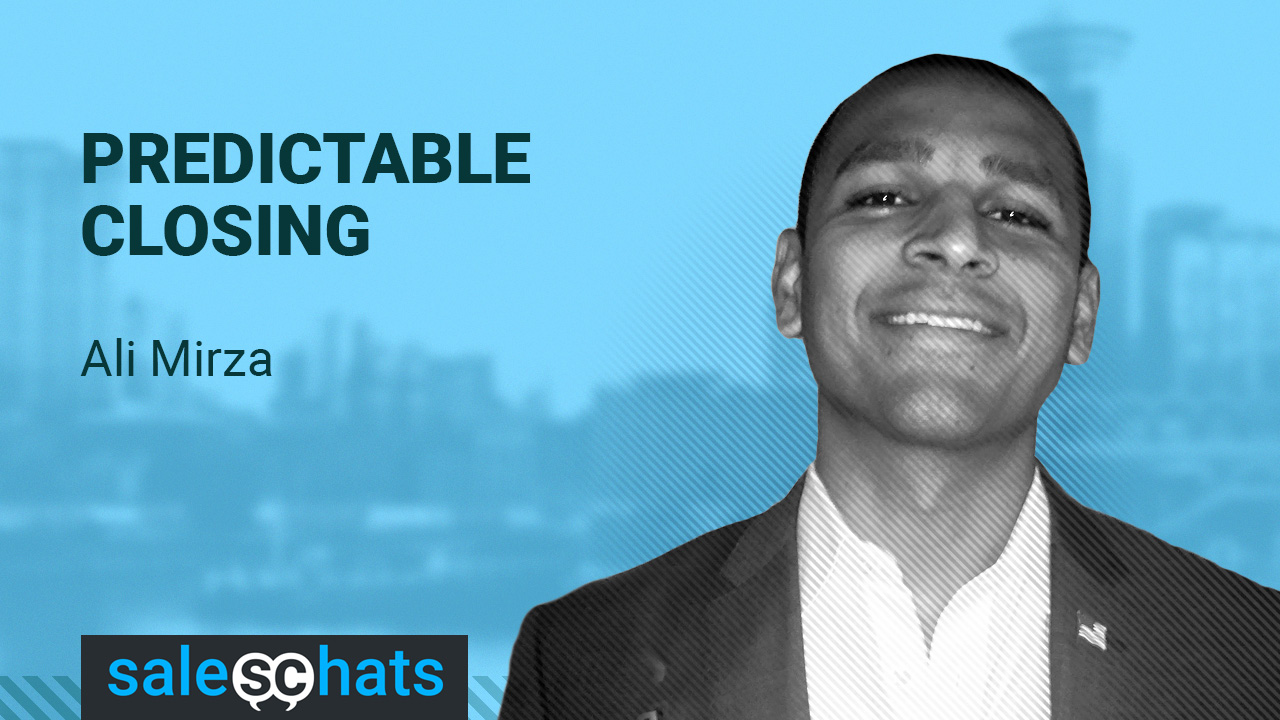 Watch Live Here: https://www.youtube.com/watch?v=Fn3pvVaUBAc
Wouldn't it be nice to get sales tips that will help you close more leads, directly from an accomplished sales master and trainer? Ali Mirza explores things like what you need to know in order to close more sales, fatal mistakes to avoid, and a template to achieve predictable closing. John Golden and Martha Neumeister host this #SalesChats.
EPISODE QUESTIONS:
Q1: What is the difference between someone who can close vs someone who can't close a deal. Not just generic ability, but if all else equal, doing the same discovery, pitch, and close… Why can someone copy a top performer and not get the same results?
Q2: What are some fatal mistakes you see salespeople and/or sales managers do every day?
Q3: Is there a template or a proven system that helps to achieve more predictable closing or is each situation completely unique and hard to systemize?