From the beginning, a primary goal for any CRM application has been an efficient management of sales performance. It has also been a desire of individual team members to evaluate their own performance. With its original release of Performance Insights, Pipeliner CRM well surpassed this functionality which has, in traditional CRM applications, proven overly complex and unwieldy. We introduced the ability for reps and sales units to be visually compared for a specified time period, with one or more KPIs, instant "click to detail" analysis and more.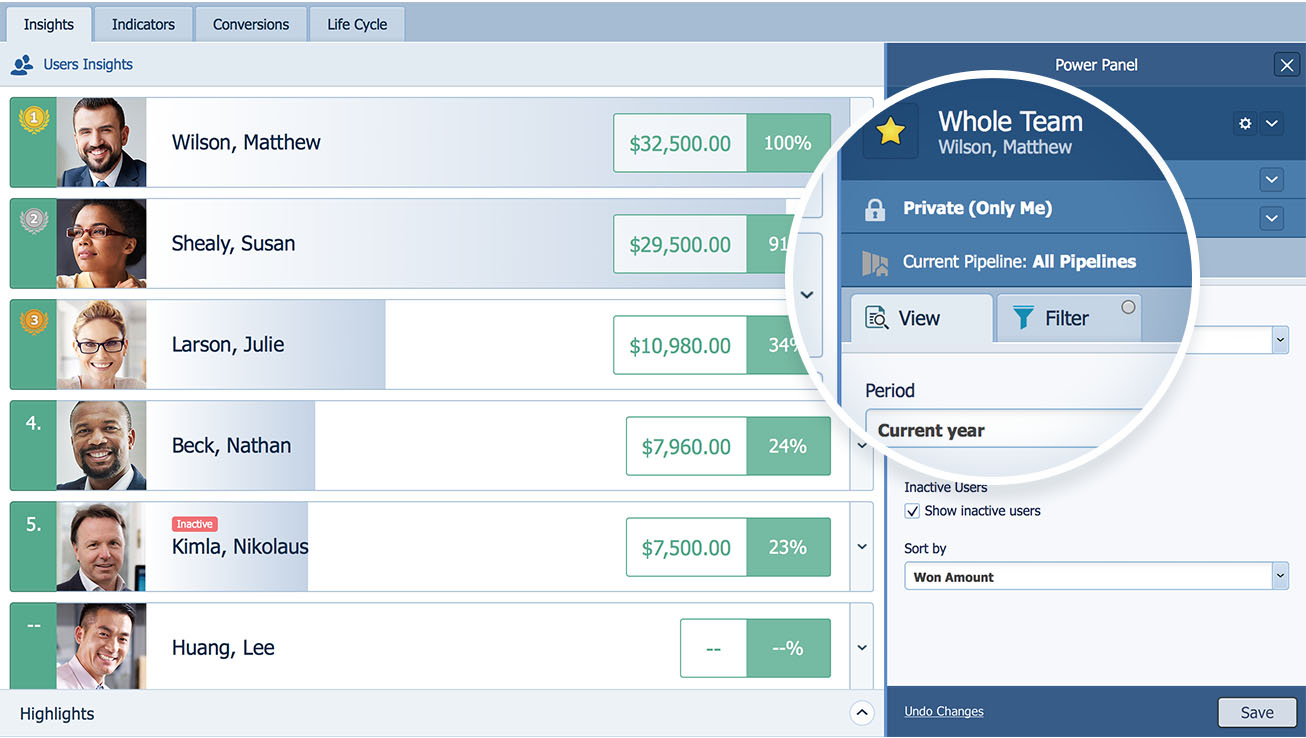 A Whole New Level
With Pipeliner CRM Universals, we have taken Performance Insights to a whole new level. It begins with the new Power Panel, which enables Pipeliner CRM's powerful filter functionality to be applied to Performance Insights. Filter in our out your own statistics, or those of your team. Next we have brought in a new feature called Collaborative Conversions; for all users collaborating within a sales process, including SDRs, BDRs and salespeople, Collaborative Conversions maps a visual overview of success rates for the entire team.  
The Performance Insights Life Cycle feature provides a view on the time (in days) required to close an opportunity by your team members. By user or unit, Life Cycle tracks the time leads and opportunities remain in the system. And our new Performance Insights Comparison Chart shows you a comparison between open, won and lost opportunities–all within the same graphic.

But Wait, There's More…
We have brought sales activities up to the level of many other Pipeliner CRM features, and now all types of sales activities—including tasks and events—are now fully customizable with a broad variety of custom fields and forms.
Through the new In-App Notification Center, you receive notifications about new data added to leads, opportunities, contacts, accounts or activities with which you are associated. You are notified when existing data is updated, when emails are received, when documents are uploaded, or when another user sends you a message. You can also send messages to other users. Simply click on any lead, opportunity, contact, account, activity within a notification to dive in and obtain more information.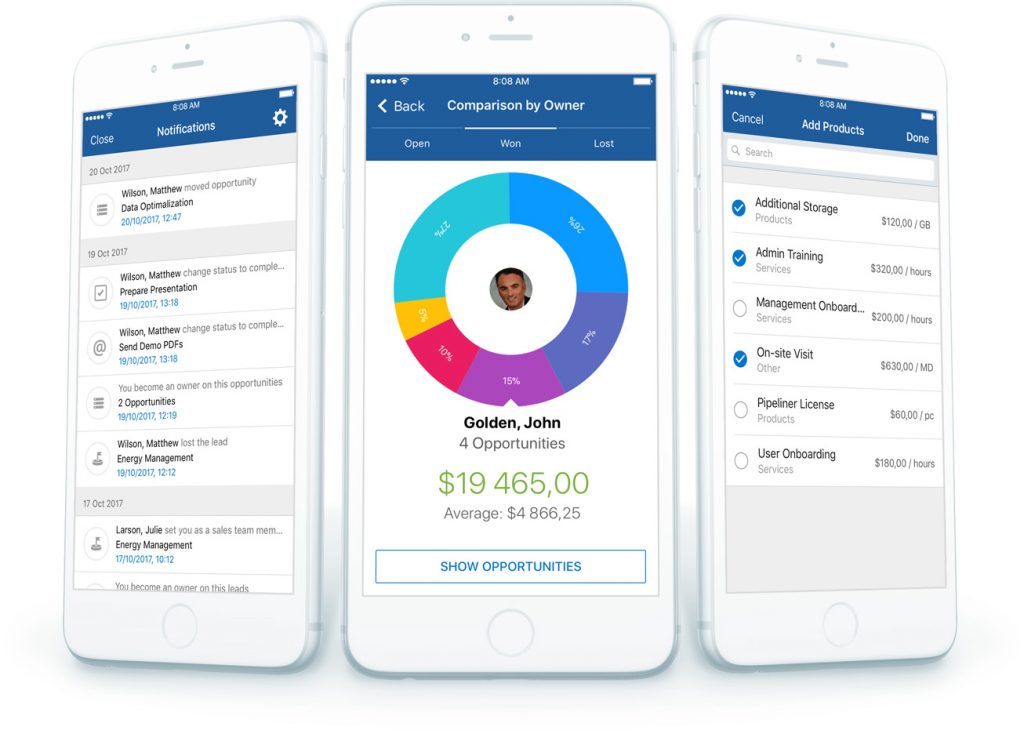 We've also brought new functionality to Pipeliner Mobile CRM. We've added our powerful Product Catalogue and In-App Notification features to Mobile, as well as providing several great new additions to the Sales KPI Dashboard.
As always, we are bringing you a number of other improvements to continuously enable sales and sales management.
Find out more about Pipeliner CRM Universals!
Try a free trial of Pipeliner CRM.