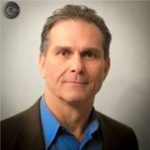 Steve Gavatorta
Steve Gavatorta, CPBA, CPVA, EQ & MBTI Certified is owner of the Steve Gavatorta Group, specializes in empowering individuals and organizations in identifying, developing, and exceeding performance goals. Steve Gavatorta, is author of In Defense of Adversity: Turning Your Toughest Challenges Into Your Greatest Success.
Author's Publications on Amazon
"Highly successful people know how to 'grind' in the face of adversity – how to stay persistent and determined despite obstacles. In "Defense of Adversity" gives readers skills and strategies that lay the perfect foundation for grinding through obstacles on their way to reaching their…
Buy on Amazon
The key point in the "Reach Out Approach" is first understanding yourself and then understanding others so you can leverage the relationship for mutually rewarding purposes. By aligning your style and delivery to your listener you create both understanding and retention for your desired results.
Buy on Amazon