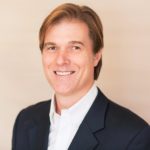 Jason Jordan
Jason Jordan is a partner at Vantage Point, focusing exclusively on sales manager training, and is a recognized thought leader in B2B sales. Jason is also a best-selling author, and his articles have been published in Harvard Business Review, Forbes, Entrepreneur, and many others.
Author's Publications on Amazon
Based on one of today's most popular sales training programs "Crushing Quota" breaks the process down into manageable components, so you can make sales coaching a realistic, meaningful part of your staff's job.
Buy on Amazon
"Sales Insanity" helps you avoid the disastrous outcomes of bad sales behavior. It reveals the things you should never do under any circumstance, because these actions always cause you to lose sales.
Buy on Amazon
Cracking the Sales Management Code is a groundbreaking book for sales managers and executives who want greater control over sales performance. Based on new research into how world-class sales forces measure and manage their sellers, it provides a best practice approach to identify and implement…
Buy on Amazon