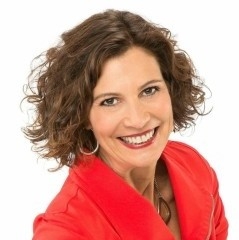 Alice Heiman
Alice is a nationally recognized sales expert with guest appearances on television and radio broadcasts. She's been featured in Entrepreneur's "Startups and Selling Power." In teaching the fine art of selling, she has earned a host of awards including Saleswoman of the Year and Marketer of the Year.
Author's Publications on Amazon
by Chad Burmeister, Chris Beall, Lauren Bailey, Ralph Barsi, Trish Bertuzzi, Kraig Kleeman, Andy Paul, Alice Heiman, Steve Richardson, Dan McDade
Sales Hack, is a co-authored series of sales hacks by 25 of the greatest sales professionals of our time. A "Sales Hack" is a solution discovered when a Sales Hacker thinks outside of the box, disregards the rules, and finds something new that chang...
read more