Many representatives will fall-down on the follow-up is that the thought brings up fear and negativity. They fear the phone slamming down, and want to avoid negative responses every way possible.  So it is only a small percentage of salespeople who tirelessly work to prevent falling down on the follow-up.  Instead, they view the process as the method to get their game on for achieving their goals.
In the first week of my second year of selling, I heard the all-time worst advice.  Management hounded all of us to follow-up with the same prospect every day.  Every day?!
How would you react if the same person contacted you every day?
The representatives following the advice were angrily told by prospects never to contact them again.  By the third month, the same salespeople disappeared.  Management had to huddle to fix the situation.
Tips to prevent falling down on the follow-up:
Avoid annoying prospects with daily follow-up!
Consider how you would react to your messaging if you were the prospect.
Keep the pipeline full by being respectful of everyone.
We each have a starting point. 
At that second place of employment, I diligently called my entire prospect list. Curiosity had me wondering: Did the assistants toss their notes?  Not one person returned my phone call or sent an email.
I tried another strategy instead. I sent each a short hand-written note on an attractive notecard. One person replied that she would get in touch as soon as she returns from vacation. I saw her message as a hint of improvement.
And then, I began to build upon the one strategy.  First, I would deliver the same message by voice mail and email.  The messaging ended with; please choose your preferred method of communication.  The instruction influenced more people to reply.  Then according to the season, note cards with appropriate pictures and short messages went into the mail.
Later on, I sent hilarious photos with unique captions.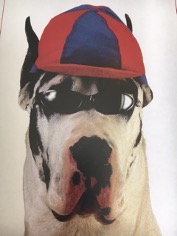 Dog Gone It ~ Call Me!
The phone began ringing non-stop, earning me a new record for set appointments.
Statistics indicate that most sales reps:
Give up after the first call
Might call a second time but with annoyance in their voices, thereby annoying the person on the other end
Do not consider alternate strategies
Lose much of what's in their pipeline and soon quit
Only a small percentage of salespeople will follow-up multiple times in a variety of ways.   Using the same method of follow-up for everyone and every time produces little. The motivated salespeople will seek out different ways to get in touch with their contacts. The creativity and effort put into the follow-up influences the Yes! over a no.
Whichever method you do try, own it by adapting it to your personality and style. Each interaction is to come across as natural and authentic. Your personality and personal brand differentiate you from everyone else attempting to sell similar services.  Experiment with varying approaches to see which receive a warm welcome.
For More Insights Read:
1. Do you view no as the conversation starter
2. Two early experiences directed to me to sales success
3. One unusual strategy gets you in the door
Is the Effort Worthwhile?
Clients test the salespeople vying for their business. They want to know you are willing to work for their business. Patiently following up is a beginning step for the sales cycle to complete.  All communication that follows is to demonstrate the value you bring to your clientele. How you choose to get in touch, attitude included can almost predict the outcome.
Sales Tips for Patiently Following Up
Accept that follow-up is part of the business development process
Acknowledge that most people will not respond to your initial attempt
Individualize your reason for contacting each person
Come across as being professionally personal
Indicate value for continuing the conversation
Be willing to experiment with creative ways for getting through to decision-makers
Treat everyone you encounter with respect
Ask employees for help when needed
Follow-up numerous times and in a variety of ways without being a nuisance
Celebrate Success!
These sales tips are provided to help you achieve the Smooth Sale!