Online business has changed the entire shopping experience. People love to shop lying on their sofas and in their pajamas. The advantage of engaging in shopping irrespective of physical location emits the essence of digitalization.
But, along with digitalization comes the risk of cyber threat, which applies to all businesses, be it retailers or wholesalers.
About Retail Industry:
When we talk about the retail industry's survival in online businesses, I have personally seen many small business owners and online retailers planning for Small Business Week, Cyber Monday, Black Friday, etc., to attract online visitors and increase network traffic. They offer attractive deals and offers to spike their sales and bloom their business. While the focal point remains on the sales factor, it is essential to invest in cyber-security measures.
Common Retail Statistics & Threats:
Retail environments solely depend on data, and hence retail companies are stressed out in ensuring customer data privacy. E-commerce companies having massive data need to protect the same against hacking attacks. Common threats include:
Spammy Emails – Employee clicking on a spam mail and making gateway for a hacker
Refund Fraud – Refund on fake receipts or other bogus complaints, causing the company to process a refund.
Supply-chain Attacks – Targeting supply-chains, i.e., vendors or other associates, and hacking their email addresses or other confidential data.
Many small/retail businesses are either unaware of the cyber-threats or their security measures, while many don't feel the importance of investing in them. Simple steps such as educating employees to avoid sites that show no padlock or are not secure to prevent data leaks to third parties could have made an enormous change to their online security. They fail to notice that one cyber-attack is enough to keep them out of business. Let's have a look at the retail cybersecurity trends:
Statistics indicate that 43% of the cyber-attacks are aimed at small businesses, of which only 14% are ready for defensive actions.
Cybercrime Magazine suggests that 60% of the small companies wind up their business within six months of being attacked by cyber-criminals.
With data breach costs reaching millions, it's high time that these retailers opt for strong cyber-security measures to protect their small digital world.
Tips to Enhance Retail Cyber-security:
1. Amplifying Threat Detection Capabilities:
How can you mitigate or nullify a threat if you do not know about its existence?
To mitigate the threat effect, you need to enhance the threat detection capabilities.
The most crucial factor is the speed factor. Web securities should instantly detect the threats, and measures should be taken to nullify the same before the hacker attacks your sensitive data.
Analyze the below platforms to detect intrusions.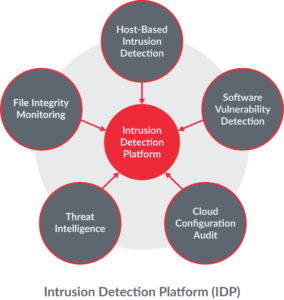 The organization should also detect the known threats and the unknown threats (new techniques to attack).
Methods to Detect Threat:
Strengthen Threat Intelligence
Analysing Behavioural Pattern or User and Hacker
Setting Traps for Intruders
Hunting for Threats
Vulnerability Assessment
End-point Detection
2. Regularly Update Software:
The most optimum solution to prevent threat prevention and data leakages is to keep your software updated. Older versions of software may be prone to vulnerabilities and can create a path for intrusions. One vulnerable software may affect your entire business.
Web developers ensure that cyber-security measures are in place and are quick to resolve vulnerabilities. You can update your software automatically with AVG Automatic Software Updater, or you can also manually update your software (Settings > Software Updates > Manual Updates) to get rid of vulnerabilities.
3. Use the Cloud:
Cloud security ensures that all the data is stored in a single place so that it becomes possible to identify aberrant behavior. But that's exactly what retailers are afraid of. The breach of data in a single location can make an e-retailer freakout.
Still, there are some substantial security benefits of the cloud that many e-retailers are ignorant about. Let's check them out.
Benefits of Cloud:
Firewalls: They serve as a fence to your network security and incoming traffic of apps located in cloud storage.
Threat Intelligence: It finds and ranks the security threats in order of importance.
Data Masking: It helps maintain data privacy by encrypting information
Access Controls: By controlling accesses to intended employees, it helps prevent a data breach
Disaster Recovery: It helps in recovering lost information of retailers as well as their customers.
4. Keep your Website Secure:
When it comes to web securities, retailers think of multiple ways to secure their digital retail business.
Some opt for firewalls and some for anti-virus software, whereas some retailers install cheapest SSL certificates for data privacy and data integrity.
SSL (Secure Socket Layer) security provides robust 256-bit data encryption to all browser-server communications. Cheap SSL certificate providers like Cheap SSL Shop offer all the global SSL brands like Comodo SSL Certificate, RapidSSL, GeoTrust, DigiCert and more at cost-friendly rates for securing your digital retail business.
Example:
Comodo Essential SSL certificate for domain security, RapidSSL Wildcard SSL certificate for the domain and subdomain security, GeoTrust Multi-domain SSL certificate for securing multiple domains and multiple sub-domains, etc. all are available at Cheap SSL Shop to secure your e-retail business.


The above benefits are additional boons that amplify your need for SSL security.
5. Focus on Third-Party Security:
Apart from external security breaches, retailers need to be cautious about third-party vendors too. Big giants like Amazon, eBay, etc., have too experienced such breaches, demonstrating the situation's seriousness.
Such incidents caution the retailers and compel them to think about retail cyber-security trends and continuous monitoring of vendors, top the list.
The concept is quite simple. Since there is a chain of retail stores, multiple loT devices are supplied to vendors connected through a network and need to be secured from hackers.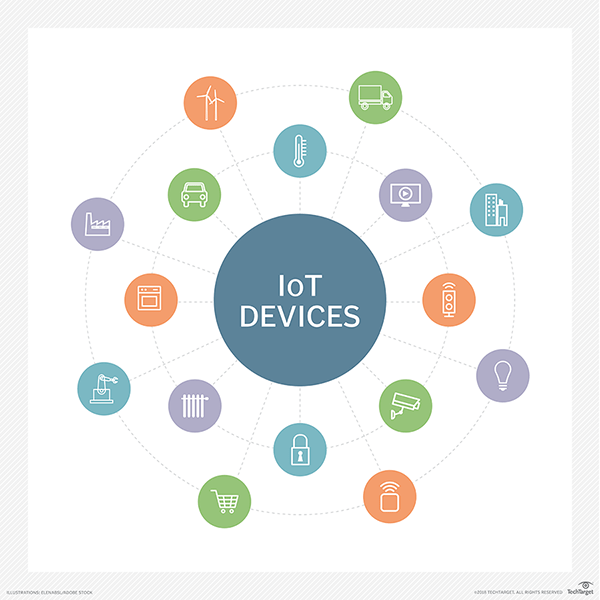 Remote monitoring, centralized IT infrastructure, preventive web security measures, disaster recovery services, and regular backups help prevent your e-retail business.
6. Prioritizing Employee Awareness:
Being an owner of a retail store, you may be aware of data breaches and other cyber-security measures, but what about your employees?
Invest in training your employees about cyber-security measures and keep them updated about the latest cyber-crimes. One single mistake made by an employee can lead to a data breach.
Statistics indicate that:
78% of the employees are aware of suspicious links but still click on the same
45% of the employees have not received any cyber-security training.
Security risks are reduced by 70% in case of ample employee training and awareness.
Train your employees about phishing attacks, password safety, malware, removable media, dangers of social networking, clean desk policy, and other suspicious activities to prevent cyber-disasters from crippling your business.
Ensure to create a secure retail environment and keep your business and data safe.
7. Implementing Incident Response Plans:
You may fail to revive if you don't have an incident response plan shaped up for disasters. This plan includes instructions on how the IT department should detect the breach, estimate the damage, respond to the attack and recover from the same.
This plan mainly focuses on cyber-crime, cyber-attacks, data breaches, and other security threats.
Ideal Plan:
Stop the Data Breaches: You need to stop the breach by shutting your networks and isolating the breached data and systems. The primary precedence is to eliminate the violation.
Evaluate the Damage: After the breach is stopped, evaluate the damages, assess the financial loss and its impact on business.
Notify: If you are an employee, instantly notify your superiors and your IT team so that necessary steps can be taken for prevention. Notify your third-party vendors, too, for preventive actions.
Security Audit: Run a security check on software and hardware to find out the breach gateway and eliminate or fix it.
Future Prevention: Update your team, employees, vendors regarding the latest security updates to prevent future damages. Keep your software updated and enhance the security techniques to avoid the same in the future.
8. Question your Customers:
In this modern world, where frauds are on the rise, it isn't very smart to trust your customers blindly. Many customers have hidden motives that motivate them to fake orders and forge receipts. Many times, hackers disguise themselves as customers to penetrate your networks and business.
Educate your employees so they can pinpoint such suspicious customers and avoid giving them information on their queries. Employees should know how to question and handle such customers to prevent mishaps.
Final Thoughts:
The shift from physical shopping to online shopping has alerted online retailers to secure their networks and systems. Spikes in cyber-crimes and phishing attacks have warned these retailers to increase their web-security measures.
Though SSL certificate security helps secure websites and data, more security tools, updated knowledge on cyber-crimes, defense techniques, disaster recovery plans, etc., are pivotal in enhancing retail cyber-security.