As you know, customers are now more aware of the options available to them than ever before.
The explosion of information online combined with content marketing and discussion on social media has changed the buying journey – forever.
Now that may sound dramatic, but the implications for sales teams are HUGE – and not every business is going to adapt in time to survive. That's because underneath this changed landscape is a very different relationship between sales and customers. In fact, for a number of product types, you could argue that traditional sales roles are becoming redundant. That's because instead of customers relying on sales reps to help inform their buying choice (the old era), they can now educate themselves online – or get recommendations and referrals through social media (the new era).
This is an astronomical shift – and many sales reps are now struggling to find their role. Not least because it's becoming more and more apparent that a large chunk of the sales process that was traditionally controlled by the sale department, has now fallen into the hands of marketing teams.
But the good news is that this isn't all bad news!
Those businesses that adapt and deploy new sales strategies are set to win market share and outperform the competition.
One way that savvy companies will do this is through the process of sales enablement. But what does this mean in reality?
Sales Enablement is a Key for Success in the New Sales Era
According to Forrester Research, sales enablement can be defined as:
"A strategic, ongoing process that equips all client-facing employees with the ability to consistently and systematically have a valuable conversation with the right set of customer stakeholders at each stage of the customer's problem-solving life cycle to optimize the return of investment of the selling system."
To summarise, sales enablement is about equipping sales teams with the information and tools they need to engage and communicate prospects and drive a sales opportunity to a close.
Currently, there's no universally accepted definition of sales enablement – but I'd argue that Forrester's is a good one to build on. After all, the organisation recently published a 20-page report explaining how they arrived at this definition – they are an authority.
The Forrester definition presents some vital clues as to how sales teams can be assisted to close more deals – in particular, there are THREE WAYS. Let's look at each of these in turn…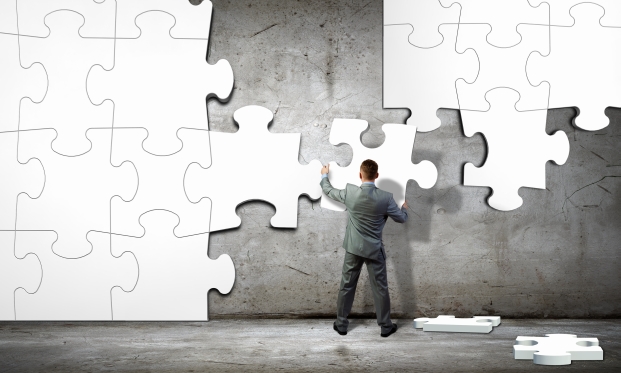 #1: Enable Sales Reps to Have a "Valuable Conversation"
When selling complex, B2B items, it's really important that sales reps are able to create value for the customer. In the news sales era, it's often the sales rep that makes the difference between a customer buying from you or from a competitor.
Do not underestimate the difference a highly skilled sales person can make to the buying process and the conversations that help stakeholders to make a decision. Interestingly, the most effective sales reps are no longer just sales process professionals. Instead, they forge such strong relationships with the customer that they become a trusted mentor.
In this sense, the best sales reps are able to answer a broad range of questions – not just those that relate specifically to the product or service they sell. In addition, they have a broad range of knowledge. This changes the classic customer relations approach and enables them to advise customers about the broader picture within which the solution they sell sits.
In order to have these valuable conversations, sales reps need to adjust to their new role. In addition, they need to be encouraged to develop their knowledge and understanding of the customer, the marketplace and the wider business environment – this plays key role in sales enablement. Only then will they be able to create the value that will deliver a powerful competitive advantage.
#2: Put Sales Reps in Front of the "Right Set of Customer Stakeholders"
Sales reps that end up talking with prospects that fall far outside the ideal buyer persona waste so much time and effort. These people will never buy and by keeping them in the sales pipeline they just cause a distraction.
After all, it makes sense that a sale is more likely to close if a rep connects with:
The decision maker
Individuals who have shown buying signals
Prospects who fit the customer avatar
Now, when it comes to sales enablement, marketing can assist here.
What marketing departments need to do is ensure promotional material and content marketing attracts the right people to raise their hand. In addition, it's incredibly valuable if marketing can also repel prospects that are not a good fit. In turn, the conversations sales reps do have will be much more fruitful.
#3: Solve Problems and Tie Closely to the Customer's Buying Cycle
If you can understand the buying cycle, it follows that sales reps can hone their approach to support the customer's decision-making process.
Therefore making information available at relevant stages of the buying process is invaluable – especially if it's focused on overcoming typical objections and helps prospects move from one stage to the next.
In turn, you'll be able to remove friction from the buying process, shorten the sales cycle and increase win rates.
How are you empowering your sales reps to sell more? How have you embraced sales enablement in your organisation? Please leave your thoughts in the comments below.