Who within a business should own the process of sales enablement?
Sales and marketing departments probably spring to mind, and when you look at what sales enablement actually is, you can understand why.
In this blog, we'll explore three important ways marketing departments can go beyond lead generation, to proactively support sales to close more deals.
#1: Provide Intelligence and Insights About the Ideal Customer
One of the most valuable ways marketers can empower sales teams to close is through the provision of information about the ideal customer.
In the new sales era, it's not unusual for customers to be better informed than lots of sales reps.
Given the huge amount of information available, customers will often conduct extensive research about a product/service before they even speak with a business. Therefore, it pays to ensure that when a conversation does happen, the sales rep has to hand the best information possible so they can create value during the discussion.
After all, this is a sure-fire way to stand out from the competition and make an impact.
So what kind of information will help a sales rep?
Here's a quick flavour:
What is the main problem your business can solve?
What does your customer care about?
What does a typical customer's buying journey look like (and what questions/decisions are they making along the way)?
Who is the decision-maker and what is the decision-making process within an organisation?
Which individuals are showing buying signals and should be followed up (for example, what's being said on social media, who's responding to your marketing automation, who's asking questions on your blog etc.)
In short, if marketing is able to provide sales with detailed insights into buyer behaviour and motivation, sales will be far better equipped to navigate the complex customer/business interactions.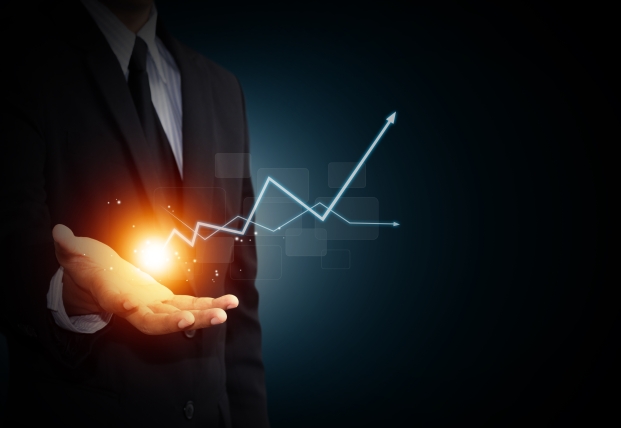 #2: Marketing Automation and Sales Enablement
Email marketing solutions such as MailChimp have made it easier than ever to automate some sales activity. For example, through MailChimp you can set up autoresponders as well as specific timed and targeted campaigns.
Whilst automation is never a replacement for face-to-face interaction between sales reps and customers, used well it can add efficiency to your sales pipeline and boost productivity and help sales enablement.
That's because the process is automated – which means that once it's set up, messages can be sent in a hands-off way. In turn, this frees up your sales reps to focus their one-to-one time on the sales opportunities that deserve their full attention. In short, sales automation supports the process of discernment.
In addition, marketing automation allows for more effective communication.
Sales reps are busy. In turn, it may take too long (in the customer's eyes) to respond to an enquiry. But if some messages can be automated, at least the customer receives timely contact. In turn this creates a much more favourable impression.
Automated messages can also be personalised and customised. It's not a case of "one size fits all". Email marketing systems are becoming more and more sophisticated so your messages can include your customer's name. You can also segment your list so different groups of people can receive different messages.
Finally, automation is great for nurturing leads. You should avoid sending out communication that always tries to push the sale. After all, customers DON'T like to be sold to – but they do like to discover new information. So use marketing automation to inform and educate. Send reports, value-based emails and free downloads. This is an ideal way to stay "top-of-mind" as well as establish your authority and credibility.
#3: Stay on the Customer's Radar
It sounds obvious, but you can't tell a customer when it's time to buy – they must make that decision themselves.
This statement is fundamental to an incredibly important role that marketing can play to help sales close more deals. You see, some customers will be ready to buy now. These customers are likely to move through your sales pipeline at speed and close with very little friction. In comparison, there will be other good prospects where the timing is wrong. So whilst they may not buy now, they may in the future.
But to maximise the chances of securing the deal when the time is right, you need to stay in touch – and marketing can help by producing materials to keep your business top-of-mind. Customer newsletters can be really good for this. Newsletters are not perceived as a sales tool and are therefore read in a very different way to your sales letters and pitches. In addition, if the content is good, they can boost your authority and help sales enablement.
Other keeping-in-touch content includes: regular blog posts, value-emails and even broader activity such as PR and the resultant press coverage. The key here is to ensure that when your customer needs whatever "thing" it is that you sell; your business instantly springs to mind.
How does your business encourage marketing to help sales achieve their targets and quotas? What regular content does your business produce to keep in touch? What I have missed? Please let me know in the comments below.