Old sales techniques no longer work.
This means that the businesses that fail to adapt to the new sales era are going to find it increasingly difficult to survive and thrive.
Unsurprisingly, the internet has been the game-changer here. That's because content has allowed consumers to self-educate about what they want. In turn, the role of the traditional sales rep is on the verge of redundancy.
But it's not all bad news – in fact, there are BIG opportunities for those businesses that shift their marketing and sales process to reflect the new buyers' journey.
Let's explore what this means in practice…
Customers Are More Informed than Ever Before
As you know, customers used to be dependent on sales reps and company literature to get informed. They NEEDED to speak with a company representative to help them make their decision. Sure, there was an element of word of mouth involved – but nothing on the scale that's possible today.
Due to the internet, customers are able to get recommendations and feedback in an instant – and from a much broader range of people than their close family and friendship group. In addition, customers are able to get in-depth information on just about any aspect of the product/service they want to buy. In turn, the content they read online can change their opinion, spark off new questions, even persuade them of the model/brand/person that they want – often to the extent that they've pretty much made up their mind when they speak to you.
On the ground, this means that in the new sales era customers no longer want to be sold to.
Plus, it's not unusual for a "self-educated customer" to know a lot more than sales reps about the wider content within which the product/service sits. That's because the research they can conduct is so detailed.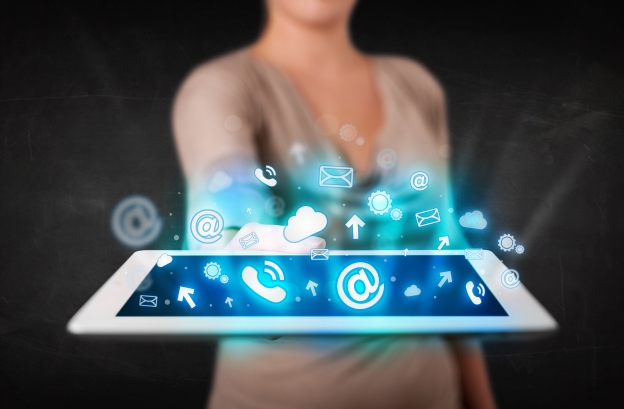 How Should Businesses Respond to This Shift?
If you're not going to speak to a prospect until they're 70% of their way through the buying journey, how can you get to influence the earlier stages of this crucial process?
Unsurprisingly, content is the answer – but content that's positioned in the right way.
In the new sales era, customers want to have more sophisticated conversations with your business.
They'll be turned-off by sales pitches that are disguised as content. Remember, your customers are researching and reading material from a wide range of different sources – they'll read material by your competitors and articles by impartial bloggers. They'll also read articles that are much more general (for example, generic productivity tips when looking for a tech solution to help them get more done).
What this means is the smartest businesses are using content to provoke stimulate and even take charge of a conversation.
The best "new era" marketing  is to enlighten your prospects and encourage them to think differently. In turn, this will help your business to stand out from the competition and get noticed. In many ways, helping is the quickest route to selling. So don't feel you need to write content that fits tightly to the product /service that you sell. You'll get better results if you create content that sits within the wider sphere that your business is operating. In short, use your content as a positioning piece to earn authority and expertise – and then watch how the conversations you're able to have with your customers shifts.
Internet Savvy Customers Want Different
This new sales era is a challenge for many businesses.
After all, you now have to offer up – for free – information that you would have reserved for a one-to-one sales conversation with a prospect. Giving so freely can feel alien. BUT, if you don't publish content, you'll fail to engage people early on in the buying cycle – when you have a greater chance of entering the conversation and influencing their decision. In the new sales are content creation should become an important part of your sales pipeline.
A final, key point is to make sure you're collecting contact details of the people who engage with the content that you produce.
For example, you can make some content freely available. Targeted social media strategy or regular blog articles are a good example of this. But it's also worth producing content that has a higher perceived value, and keeping that behind a lead capture form. That way, you can collect names and email addresses of the people who raise their hand.
The content of your lead capture material is crucial in this new sales era. Think back to your buyer persona and create something that will directly appeal to them. That way, you can proactively influence the quality of the leads on your growing list. You don't even need to get a sales rep to individually follow up each lead. Instead, you can use your email marketing system to automate some lead nurturing emails.
Marketing in the New Sales Era
Creating content that allows you to engage with customers during the early stages of their buying journey can be a game-changer for your business. So take a look at the material your marketing department is creating and assess if it has a good balance of education, usefulness and thought-provoking ideas.
Get it right, and you could find that the product/service offered by your business, increasingly becomes the preferred option.
Let me know your thoughts in the comments below.