Although it's possible to "finish" a jigsaw puzzle with one or more pieces missing, it will never truly be finished. There will always be a hole in the picture that will draw your eye and distract from the bigger picture. Even if you have 999 out of 1,000 pieces, a missing piece means an incomplete puzzle. It's the same way with your Internet marketing campaign, where even one missing element can spell disaster and result in your business missing out on sales.
But, unlike a jigsaw puzzle, you don't start with a picture on a box to tell you what the finished product is supposed to look like in the case of an Internet marketing campaign. If you don't know there's a missing piece to begin with, you'll never figure out where it is supposed to go, and you'll end up with an incomplete picture.
At Straight North, we wanted to help our clients understand what the complete picture of an Internet marketing campaign looked like. Drawing upon our extensive experience, we developed the following infographic that illustrates the complete Internet marketing lead generation ecosystem. Refer to this flowchart to identify all of the various components that go into a successful Internet marketing campaign and determine whether or not you have all of the pieces in place.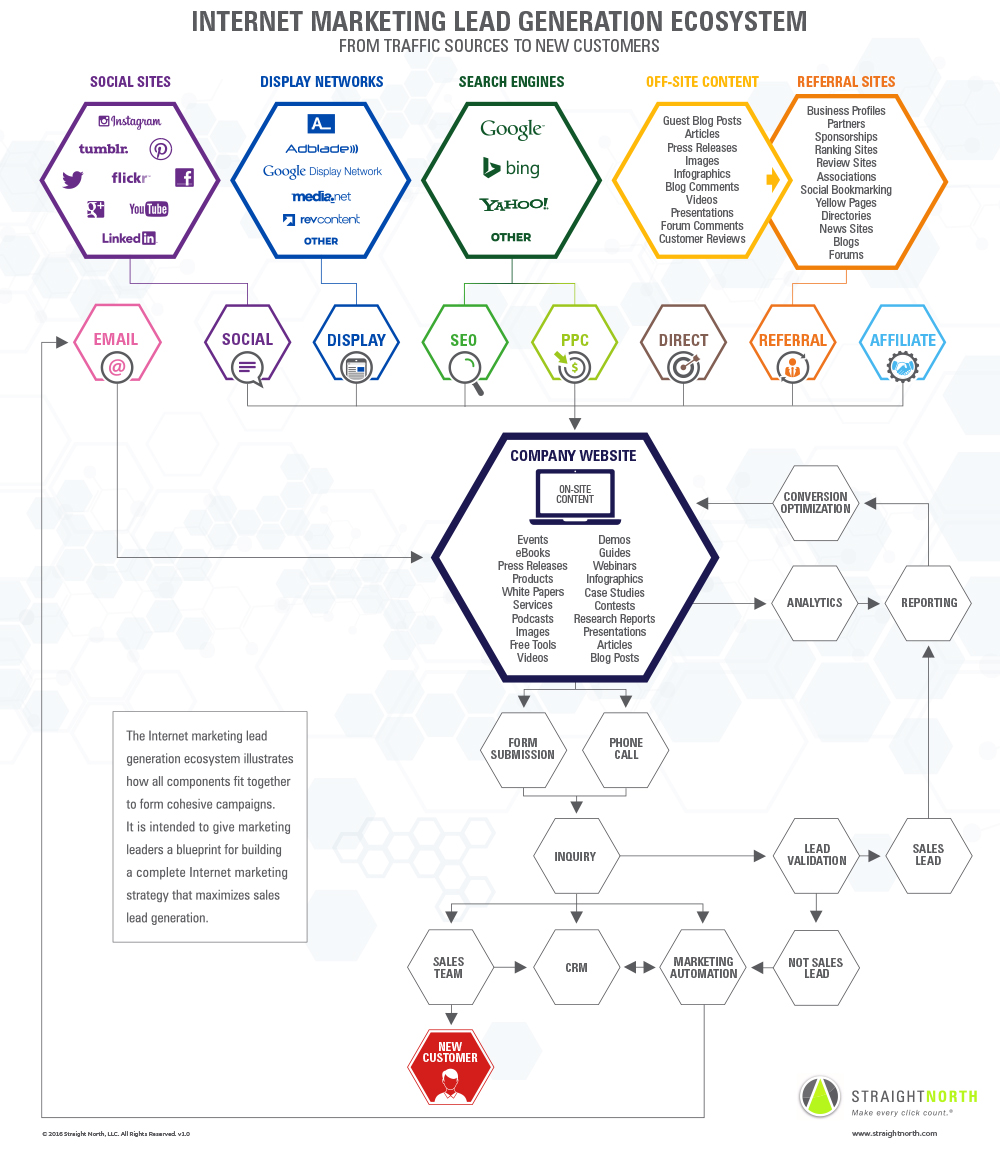 Infographic created by Straight North