3 Elements to a Winning Sales Plan
Now more than ever, companies are having to re-address their sales plans and even look at pivoting into adjacent or completely new markets. The issue is clear but the challenge is how to build a plan that clearly identifies the market, the target buyer and a sales strategy to go after both.
And if these challenges are not enough, the timeframes have dramatically decreased given the uncertainty of the times we live in so this sales chat will also address how you plan for much shorter windows than ever.
Amy Franko joins host John Golden to answer these important questions.
How to watch this #SalesChats Episode:
Go to Youtube Live and set a reminder.
Recorded live – 17th September, 9am PT
EPISODE QUESTIONS:
Q1: What are the key factors in building an effective sales plan?
Q2: What is the best approach to target strategic verticals?
Q3: How to enter a vertical market and find ideal buyers?
Our Guest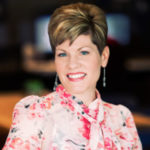 Amy Franko
Named to LinkedIn's Top Sales Voices, Amy Franko is a sought-after sales and leadership keynote speaker. With her unique blend of current research, fresh insights, and real-world examples, she has worked with some of the world's most-recognized brands. With over 20 years of client-facing sales experience, Amy's sales career includes global companies IBM and Lenovo before pivoting into entrepreneurship. Her book, The Modern Seller, is an Amazon bestseller, and she is recognized by Top Sales World as one of the top 50 sales keynote speakers in the world.
Links › Amy Franko | linkedin.com | Twitter | YouTube
Our Hosts
John Golden
John is the Amazon bestselling author of Winning the Battle for Sales: Lessons on Closing Every Deal from the World's Greatest Military Victories and Social Upheaval: How to Win at Social Selling. A globally acknowledged Sales & Marketing thought leader, speaker, and strategist. He is CSMO at Pipeliner CRM. In his spare time, John is an avid Martial Artist.
Martha Neumeister
Martha is a social media strategist, responsible for all social media platforms of Pipeliner CRM. She is a communication expert with social media affinity, which she has been focusing on throughout her professional career. She has a bachelor´s degree in Entrepreneurship & Management and a master´s degree in Online Marketing which supports her in her career as Social Media Strategist.
About SalesChats
SalesChats is a fast-paced (no more than 30 minutes) multi-media series that provides leading strategies, tactics and thinking for sales professionals worldwide. It can be found on Twitter (#SalesChats), as a live Google+ Hangout, and as a podcast available on iTunes, SoundCloud and right here on SalesPOP! If you think you would make a great guest for #SalesChats, please contact co-host Martha Neumeister.
SalesChats is co-hosted by John Golden, CSO Pipeliner CRM, and Martha Neumeister, Social Media Strategist Pipeliner CRM.