Pipeliner CRM "Continuity"
About Author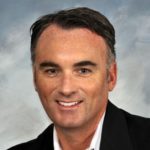 John is the Amazon bestselling author of Winning the Battle for Sales: Lessons on Closing Every Deal from the World's Greatest Military Victories and Social Upheaval: How to Win at Social Selling. A globally acknowledged Sales & Marketing thought leader, speaker, and strategist. He has conducted over 500 video interviews of thought leaders for Sales POP! online sales magazine and has a podcast channel on iTunes that has over 350 audio interviews He is CSMO at Pipeliner CRM. He is also an Amazon best selling author of two books and In his spare time, John is an avid Martial Artist.
Author's Publications on Amazon
John Golden, best selling author of "Winning the Battle for Sales" presents "Social Upheaval: How to Win At Social Selling" to explain how every B2B salesperson can add social selling methods to their toolkits, and why it is so important that they do so without…
Buy on Amazon
FROM THE CREATORS OF SPIN SELLING―TRIED-AND-TRUE STRATEGIES TO ARM YOU IN THE WAR FOR SALES SUPREMACY "I distinctly remember my first VP talking about 'campaigns' and 'targets.' Indeed, successful salespeople have made learning from military tactics an important aspect of their careers. In this engaging…
Buy on Amazon
Sales POP! Weekly Digest
Sign-up to get a weekly summary of the top posts, publications & videos from the previous week delivered straight to your inbox.
---
This form collects your email in order to provide you with services according to SalesPOP! privacy policy. By subscribing you agree to SalesPOP! privacy policy.