One of the biggest criticisms of any technology platform by customers is that it is hard to get it to reflect how their business actually operates as opposed to how some programmer imagines it does. This can be a great source of frustration to customers which is why the ability to customize is so critical. But customization can be a double-edged sword if it requires highly technical resources and takes forever to implement.
This is why at Pipeliner we made the conscious decision to make our CRM as customizable as possible but also in a way that was easy for non-technical users. We have employed drag n drop and other visual tools to enable Administrators to quickly adapt the product to their business needs. After all, those who are working day-to-day in the business should be able to administer and adapt the system without having to rely on specialized CRM administrators who don't really understand the business or outside consultants or indeed expensive programmers.
Core to any business are the products and/or services they offer as well as the associated prices so being able to deploy them in the CRM, customize and easily update them is an essential requirement. To this end, Pipeliner has made major enhancements that allow companies to customize their product lists within Pipeliner CRM. Customers can now define different types of Products and create a corresponding Custom Form for each Product. These Custom Forms can also include Custom Fields. Now when a customer adds Products to the Products & Prices section in the Administration Module, they can fill in those Custom Fields with additional Product details specific to their business.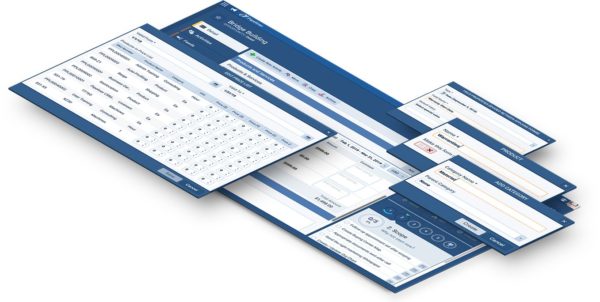 For example, Let's say that you're a company that sells machines. You may sell brand new machines and also reconditioned machines — in this example, the fields you'd create would be very similar and you wouldn't need separate Product Types — both new and reconditioned machines would have, perhaps, "year of manufacture", "power rating", "size", "type of fuel" which would all be Custom Fields added to the same Product Form. Now let's say that you also sell warranties for your machines — warranties would need "length", "start date", "type of cover". These fields are very different from the ones you need for machines so you would create a new Product Type of "Warranties" and could then set up a Form with just the warranty-specific fields on. So as you can see from this simple example, the flexibility to create custom fields is very powerful.
In addition, customers can now also import products and price lists using .csv files or the API – this makes regularly updating products and pricing simple and convenient. To learn more about these enhancements click here.
So as you can see, we continue to enhance our product so customers can make it their product!