Billions of dollars are being moved daily in the industry, and it touches every conceivable good reaching its final destination. The trucking industry is quickly developing, but let's not forget that new risks and opportunities come with the latest technology.
A trucking company can only insure specific amounts of courage, such as for Auto Physical Damage, Cargo, Auto Liability, etc. Therefore, this article will focus on delivering you the most important information you need regarding insurance in the trucking industry.
Let's dive in to find out more!
Primary liability
According to the federal government, it is mandatory for people operating in the trucking industry to meet minimum liability coverage. Therefore, even if your truck is leased, you'll still be required to have primary liability insurance. In other words, primary liability insurance covers any damages or injuries your vehicle can cause people or properties in case of an accident.
Of course, every country has different requirements, so it's important to check your primary liability coverage minimums. Hence, it's also important to review regulations and meet them.
General liability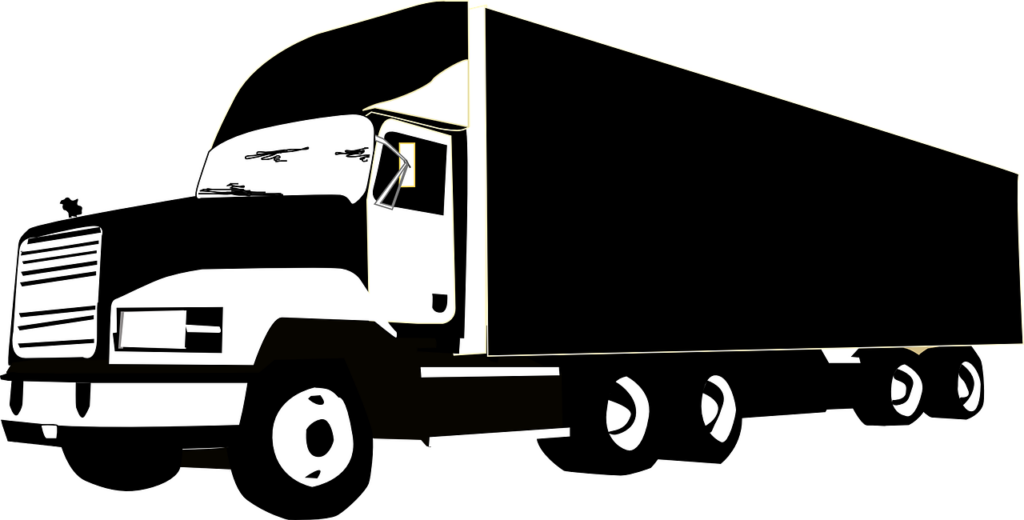 This is a requirement by every single state. It covers you in case you or your drivers cause any property damages or even have any injuries during the accident. It protects drivers' actions and is similar to loading docks and truck stops. Additionally, it includes any mistakes made during load delivery.
Commercial Insurance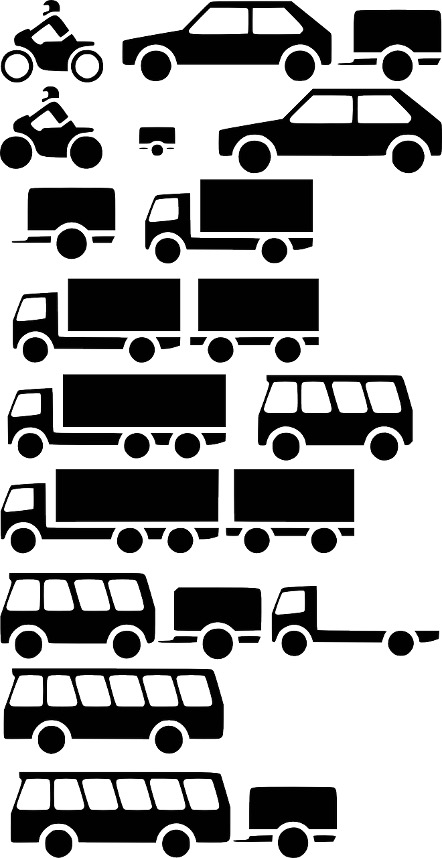 With commercial insurance, companies will offer you several different coverage options. However, requirements grow quicker, especially if you carry dangerous materials that can turn disastrous in case of an accident.
Avoid picking random insurance providers with the expertise to advise you on what you have to do and how you can find the proper coverage. For example, commercial truck insurers might fully cover your truck, but not anything you carry(the load).  Nevertheless, this may leave you in a bad situation if an accident occurs. So, what can you do?
For instance, coverwallet.com claims to offer commercial truck insurance for trucks, trailers, vans, and even debris removal. So, they also provide coverage for your loads and not only your truck. Alternatively, some companies only offer truck insurance, which may cost less.
The best idea is to carefully read the coverage options and obtain coverage and overall insurance costs. So, let's look at some other insurance policies to help you evaluate your situation:
Mechanical breakdown insurance: Coverage assistance without needing out-of-pocket repairs.
Bobtail insurance: Bobtail insurance, also referred to as"non-trucking liability," is coverage for truck drivers who drive the truck for personal reasons or are off dispatch. If the owner-operator isn't entirely covered by primary auto liability, bobtail insurance will substitute it. However, this type of insurance doesn't protect truck drivers pulling trailers or those who drive the truck for personal reasons and use it to make money.
Limited depreciation coverage: This doesn't cover everything but will cover a fair percentage of the market value to ensure you pay out the cost of the vehicle.
Motor Truck General Liability Insurance: This includes coverage for motor carriers in case of damaged property, bodily and personal injury, medical payments, etc. While your truck is being repaired, the insurance company will issue a replacement.
Non-trucking liability insurance: provides truck coverage without any business purposes when using your truck on off days. For example, Sentry provides coverage for single trucks and nothing more.
Physical damage coverage: Covers your truck in case of any physical damage, such as vandalism, collision, theft, and natural disasters. If your truck becomes highly damaged, the insurer will ultimately replace it. The premiums will determine the cost of the truck and equipment.
Motor truck cargo: This coverage occurs if your commercial truck is damaged or lost. In short, the premiums will depend on the freight type.
Optional downtime coverage: This happens when your commercial truck undergoes any downtime.
Rental reimbursement: This type of insurance provides you with the money you need to rent a replacement truck while your current truck is being repaired.
On-hook coverage: Provides convergence for vehicles that aren't owned by your business during towing.
Passenger accident insurance: Offers coverage in case your passenger in the truck is not covered.
Medical payments: Medical payment insurance pays for medical expenses or passengers that ride or drive the truck. However, each country and state will have its type of coverage.
Reefer breakdown coverage: Reefer breakdown coverage includes the cover of refrigeration breakdown, lost cargo, any damages to collisions, and more. Products such as tobacco and frozen food are excluded from this coverage. Some people may think that cheap trucking insurance is an excellent alternative, but it may not offer you the amount of protection you need. However, it's always important to examine coverages between each other.
A couple of reasons why the trucking business needs cyber insurance
1.   Money doesn't stay in one place
If you've ever got the chance to walk into a trucking company office, you've realized that dispatch is on the phone 24/7, trying to find and book loads. During this process, load-matching software, freight boards, and money are all in trading hands, meaning they won't ever stay in one place.
So, just think about the implications of a cyber attack if the process shuts down for an extended period. The amount of personal and proprietary information available in these systems gives a huge chance for breaches.
So, imagine one thing, what if you exposed all your personal information, such as payment, vehicle, and customer information? How would that impact your business? Of course, it does affect it and can even damage your business reputation. Therefore, cyber insurance is the key to preventing these anonymous attacks.
2.   Trucks that drive on their own
It's pretty exciting to learn about trucks that can fully drive independently, but have you ever heard about its risks? What if hackers managed to get a hold of the fleet management system (FMS)? It's not pleasant to even think about it, and when they take control, the worst-case scenario is them taking control and rerouting shipments or even causing traffic accidents.
3.   Stealing cargo
Online thieves are getting the upper hand more than ever. So, instead of stealing objects in the real world, they've turned to virtual ones. You can only think of hundreds of thousands of dollars being stolen due to a false shipment being taken to a phone carrier. Online attackers don't care about the real world, so you need to pay special attention to who you interact with in the digital one.
Top reasons why nobody considers cyber insurance
1.   Intangible losses
Risk and safety managers can easily recognize the importance of insurance whenever your truck gets wrecked or rolls over and the cargo is lost. These are real tangible losses and can result in enormous consequences. However, Cyber is an entirely different exposure, so the loss can be intangible, which is different from capital-intensive business models in the trucking industry.
2.   Trucking is perceived as an "old" industry
Most truck drivers are not in their 20s, so that's why most people will perceive the industry as one for older people. In fact, according to statistics, the average age of a truck driver is 49! So, the industry has difficulty finding young talent and retaining it. Therefore, the business model hasn't changed much over the years.
Also, most of the insurance coverages remain the same, so change for the industry is quite challenging.
3.    Lack of knowledge
Workers comp insurance is worth billions of dollars, along with the commercial auto market. The cyber market is currently worth $155 billion. It's undoubtedly a big business projected to grow to trillions of dollars in the next decade.
However, most agents and brokers will spend most of their time devoted to broader coverage because that's where most of the premium is. As a result, most risk exposure in the trucking industry is uninsured since many companies are left vulnerable with no or insufficient coverage. So, it's time for insurers to step up and confront this issue.
Final words
The truck business has been around for a long time, but most fall into a trap when choosing which insurance policies to consider. There are many insurance policies around, but the most important thing to know is that you need to observe your situation. Find out why you need the insurance and what you want to cover.
Also, compare insurance companies with each other. You never know what kind of significant offer you might receive, so take advantage of it if it suits your business requirements.
About the author:
Tony Ademi is a freelance SEO content and copywriter. He has been in the writing industry for three years and has managed to write hundreds of SEO-optimized articles. Moreover, he has written articles that have ranked #1 on Google. Tony's primary concern when writing an article is to do extensive research and ensure that the reader is engaged until the end.