Traits Needed for Great Leadership
Let's face it. Great leaders can go bad. This happens when someone in a leadership position is only concerned about themselves and their agenda and acts arrogantly rather than with humility. Authors Bill Treasurer, a corporate America veteran, and John Havlik, a Navy SEAL, combine their different perspectives and experience with leadership to discuss the qualities of strong, effective leaders as well as bad leaders.
This Sales Expert Interview covers:
Reclaiming humility in an age of arrogance

There is a fine line between being confident and arrogant. Arrogance can sometimes be a cover for lack of confidence. Each leader has to find their own balance and be focused on the mission, not their own self-interests. Bill gives simple tips for acquiring humility.

The qualities of a great leader

John discusses the qualities of what a great leader in the Navy SEALS looks like while Bill provides his opinion on two types of leaders that exist in corporate America.

Being busy vs. being distracted

Do we really know what our core principles are? We are so distracted today and don't typically get enough time for reflection.

Core lessons business leaders can learn from a Navy SEAL

Leaders have to decide whether to be a ruler or a leader. Understanding the difference is key.

Knowing when to ask the group for help

Everyone in a leader's group has different skill sets. The leader should be able to rely on the group and ask for help sometimes.
Guest speakers: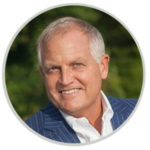 Bill Treasurer
Bill Treasurer is the Founder & Chief Encouragement Officer at Giant Leap Consulting, a courage-building company that exists to help people and organizations live more courageously. Bill's newest book, The Leadership Killer, focuses on reclaiming humility in an age of arrogance. His book tells you how to stay successful once you've gotten into a leadership role.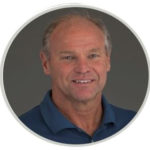 John Havlik
CAPT John "Coach" Havlik, retired from the Navy in 2014 after 31 years of distinguished service in the Naval Special Warfare (SEAL) community. He is a Special Advisor to Giant Leap Consulting and regularly speaks about leadership and working as a team under arduous and stressful conditions.
Our Host
John is the Amazon bestselling author of Winning the Battle for Sales: Lessons on Closing Every Deal from the World's Greatest Military Victories and Social Upheaval: How to Win at Social Selling. A globally acknowledged Sales & Marketing thought leader, speaker, and strategist. He is CSMO at Pipeliner CRM. In his spare time, John is an avid Martial Artist.