How Your Humanity Can Future-Proof Your Tech Sales Career
As a salesperson, you need confidence and passion to win. But as buyers and robots (AI options) continue to gain power, it's easy to feel beaten down in a world where customers no longer seem to need you. As deals fall through and commissions dwindle, you feel desperation begin to sink in. Blow after blow, you wonder: Am I going to lose the career I love—to a robot?
Be sure to mark your calendar for Thursday, July 11th at 9am PT and join John Golden, Martha Neumeister and Anita Nielsen, author of Beat the Bots, to learn strategies and techniques that ensure customers won't want to buy from anyone or anything else!
Recorded Live 11th July at 9am PT/Noon ET
EPISODE QUESTIONS:
 Value matters most in selling. How can a salesperson use the power of personalized value in order to win better, bigger and more?
How can sales professionals create a meaningful human to human connection with buyers?
The new ABC says: Always be considering your Client's emotional and rational needs and challenges. How can salespeople start to use this to get better results?
Our Guest
Anita Nielsen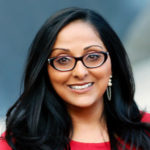 Anita Nielsen is a sales performance consultant with over twenty years of experience in B2B sales and support. As an advocate for salespeople, she is dedicated to coaching and equipping these professionals for success. Extensive experience and expertise led to Anita being named one of the Top Sales Enablement Consultants of 2018 by Selling Power Magazine and she is considered one of the 50 Top Women Sales Professionals. Anita trains and coaches using content based in psychology, neurology and behavioral economics combined with more traditional consultative selling skills and techniques in order to provide sales professionals with a holistic approach to connecting with customers and closing bigger, better and more deals.
Links › ldkadvisory.com | twitter.com | linkedin.com
Our Hosts
John Golden
John is the Amazon bestselling author of Winning the Battle for Sales: Lessons on Closing Every Deal from the World's Greatest Military Victories and Social Upheaval: How to Win at Social Selling. A globally acknowledged Sales & Marketing thought leader, speaker, and strategist. He is CSMO at Pipeliner CRM. In his spare time, John is an avid Martial Artist.
Martha Neumeister
Martha is social media strategist, responsible for all social media platforms of Pipeliner CRM. She is a communication expert with social media affinity, which she has been focusing on throughout her professional career. She has a bachelor´s degree in Entrepreneurship & Management and a master´s degree in Online Marketing which supports her in her career as Social Media Strategist.
About SalesChats
#SalesChats is a fast-paced (no more than 30 minutes) multi-media series that provides leading strategies, tactics and thinking for sales professionals worldwide. It can be found on Twitter (#SalesChats), as a live Google+ Hangout, and as a podcast available on iTunes, SoundCloud and right here on SalesPOP! If you think you would make a great guest for #SalesChats, please contact co-host Martha Neumeister.
#SalesChats is co-hosted by John Golden, CSO Pipeliner CRM, and Martha Neumeister, Social Media Strategist Pipeliner CRM.