Many factors go into creating a successful delivery business. One thing you don't want to overlook is coming up with customer retention strategies. Here are six things you do to ensure your customers keep returning.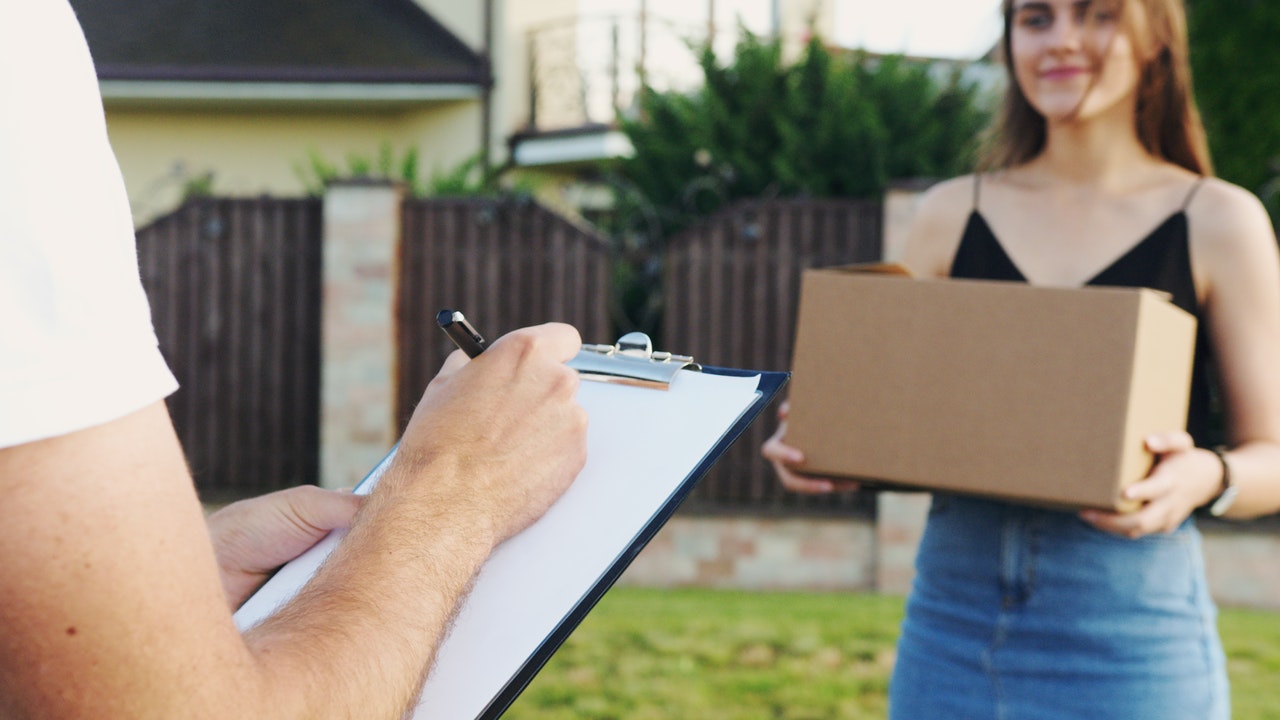 1. Provide Quality Customer Service
If you want your customers to use your delivery service time after time instead of going with a competitor, you need to ensure your company provides excellent customer service.
For instance, if your pricing and delivery options are the same as or similar to rival delivery companies, providing first-class customer service can be the thing that tips customers in your favor.
Delivery drivers are usually most interested in doing their rounds as quickly as possible. But if they forget to represent your company by smiling and being polite to your customers when they deliver goods, you could soon lose repeat customers.
Don't underestimate how delivery experience can impact customers. Train your couriers in how to provide excellent customer service and teach them about your company values to ensure every delivery comes with quality service.
2. Be Transparent and Accountable
Not only do your drivers need to provide excellent customer service. Your whole company needs to provide a quality service at every step of the way.
However, every business will have to deal with problems and unhappy customers at some point, so make sure you have the right strategy in place for handling customer complaints.
In addition to obvious customer service methods like being friendly, courteous, and apologetic, you should be transparent and accountable for any problems that do occur.
When your customers can see you're being honest and open about issues, they're much more likely to be forgiving and stay loyal customers.
3. Offer Speedy Deliveries
Being able to offer speedy deliveries is still one of the top things that delivery businesses can do to increase customer retention.
In today's fast-paced world, customers want to be able to place same-day or next-day orders.
While it can take time to build your company to the stage where you're able to provide same-day and next-day deliveries across the whole country, it's a stage you should be working towards if you want to retain customers.
So, make getting parcels to customers in the quickest possible time one of your top priorities.
4. Allow Customers to Choose Specific Delivery Times
Once you're able to provide same-day and next-day deliveries, you need to step up your game even more if you want to compete with the big delivery firms and retain customers.
That means giving your customers the option to choose specific delivery times, such as morning or afternoon slots.
The more you can pander to customers' needs, the easier it will be to create customer retention in the long run.
5. Provide Customers with Tracking Information
Customers want to have peace of mind. You can give them the assurance they need by providing them with tracking numbers for orders and sending regular tracking updates about the status of their deliveries.
There's nothing worse than waiting at home all day for a parcel to arrive without having any idea of its status. So, always provide customers with order tracking options.
6. Come Up with the Right Pricing Structure
Even when you implement the above strategies to increase customer retention, if you don't get your pricing structure right, you could easily lose customers over time.
Customers want quick and affordable delivery, so you need to make sure your prices are competitive.
You need to be able to boost your profits too, but by providing services at a slightly less expensive cost than your competitors, you can ensure customers come back again and again.