Let's say your company is in the market for a CRM (customer relationship management) application. What are the important features and functionality to look for, and why?
Adaptability to Your Pipeline
The ideal CRM system precisely reflects the sales process in your company. The sales process follows a sale through its exact steps, from lead to close—and your CRM should follow right along. The more the CRM diverges from your actual pipeline, the less useful it will be, and the more time and resources will be spent trying to make it work.
A CRM should also be flexible. Economic factors, product changes and market fluctuations can result in changes to the pipeline, and your CRM will have to be rapidly and easily modified to take those into account.
CRM (Customer Relationship Management) Isn't Just for Sales
There are others who count on the CRM as well. First of these is sales management, and an ideal CRM application makes it a snap for managers to look through the pipeline and get a picture of the current sales scene. Other executives in the company also need to be able to do this, instead of waiting for reports that might not arrive or sit in an overfull inbox for days.
Marketing also has considerable interest in CRM. Assessing customer and prospect profiles, creating marketing campaigns and lead generation are just a few of the activities marketing accomplishes through CRM interaction. The ideal CRM system embraces and supports marketing efforts.
Another area of the company that often doesn't utilize CRM is product development. Throughout the pipeline will be found comments from product or service users concerning what could be improved or changed. R&D, product managers and others should be able to easily access CRM and extract this kind of data.
An ideal CRM application makes it possible for quick, easy creation of analyses and forecasts. While certainly utilized by sales reps and sales managers, this functionality is vital for everyone else as well: marketing, finance, company executives, product development and many others.
Intuitive and Easy to Use – Ideal CRM
An ideal CRM application doesn't cause wasted time for salespeople; for them, any time spent interacting with CRM is time not selling. Therefore finding correct locations for recording pipeline data and being able to quickly retrieve it is of the utmost importance in CRM. CRM should be intuitive, which means that even if you don't know all there is to know about an application, it is arranged in such a way that it just makes sense; functionality and data can be easily located and utilized.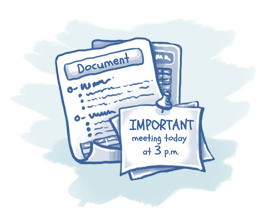 Another very important function is creation of reports. Again, time spent compiling and issuing reports is time taken away from sales. Make sure it's a snap for a salesperson to generate that needed report—and then get back on the phone or back in the field where they belong.
The same holds true for the rest of the company—a CRM system should be rapid, simple and intuitive for anyone, from the arrangement of the application to other features such as report creation. For any employee in an enterprise, interaction with the CRM should always contribute to achieving company goals, not detracting from them.
At a minimum, the CRM (customer relationship management) system you choose must have these qualities. Take all the time needed to consult every affected department and individual when evaluating potential systems. The future of your sales and marketing efforts hangs in the balance—along with that of your company.
Watch for further articles in our series on CRM (customer relationship management).