A CRM (customer relationship management) application provides enormous benefit for a company. It is quite literally the interface between an enterprise and its public—and its effectiveness can spell the difference between a business' success and failure.
But underlying the success of the CRM is another vital basic element: the sales process. Without an established sales process—also known as pipeline management—a CRM will never deliver its full potential.
Establishing the Sales Process
Much has been written about the importance of pipeline management. It is essentially the isolation of the exact steps in a sale, and the formalizing of these steps as sales and company policy.
Evolution of the sales process is an involved task, as well it should be. It is often arrived at by consultation with the most experienced and successful sales reps, summating each of their successful actions that lead to closes. This series of actions then becomes a path for all salespeople to follow, and always leads to higher close rates and improved company viability.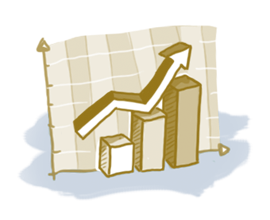 A sales process should be flexible. It should always be monitored so that steps that prove to be unnecessary can be removed, and important stages initially left out can be inserted. It's a dynamic market, and factors external to the company can change; the pipeline must be able to change to reflect these as well.
Adapting CRM (Customer Relationship Management)
CRM Process Management and the pipeline cannot exist independent of each other—they must be as closely integrated as possible. Where they are not, sales reps must find their own ways to track sales through the pipeline. This leads to wasted salesperson time as well as potentially lost information vital to a sale.
When a CRM successfully tracks a sale through its actual existing pipeline, it is then possible for sales reps to take the actions they should be taking for sales to succeed. They are able to input data into the proper correct steps in the sales process. Other reps can come along, where needed, and pick up sales of their colleagues; there is never a "dropped ball."
CRM-pipeline integration makes it far easier for sales management to analyze sales, for they are looking at a real-world picture of the existing scene. They can analyze past and present sales, and accurately forecast future sales over the month, year or years.
Finance executives—always looked to as being the "fortune tellers" of the company—are also enabled to make accurate forecasts for all stakeholders.
Personnel Management
Just like sales itself, management of sales personnel must accurately reflect ongoing activity. When it does not, the wrong sales reps can be disciplined or even removed, while those not actually carrying their weight are promoted. If you don't have a sales process that actually shows you how sales reps are performing, you are prevented from "making the right call."
A CRM that accurately reflects each stage of a sale in the sales pipeline will quickly show you who your closers are, who needs some assistance to succeed and who should be working in another department. It can also demonstrate certain strengths in certain areas, allowing you to assign some to obtaining leads, if that is their strong suit, or others to be strictly closers when that is what they do best.
Make sure your CRM (customer relationship management) and sales process are fully integrated—and take your sales through the roof.
Watch for further articles in this series on CRM (customer relationship management).