March is a month of growth for the most part. And we are growing too…
The latest e-book release "Fully Maximizing ROI for Your CRM Solution" marks more than fifty of our free educational e-books and continues Pipelinersales' commitment to provide not only an exceptional CRM tool, but training and education for salespeople and entrepreneurs. We have released several e-books, white papers, and articles, and we are now proud to announce our integration with GO AHEAD! as our extended content and educational platform.
We are also very excited to join forces with best selling author John Golden to grow additional services to our customers and empower them to get the full benefits from their sales pipelines.
Here is a quick overview of recent press releases:
Pipeliner CRM Press Releases – March 2014
To learn more about what is going on inside Pipelinersales and what takes place behind the development of Pipeliner CRM take a look at our Press inquiries site.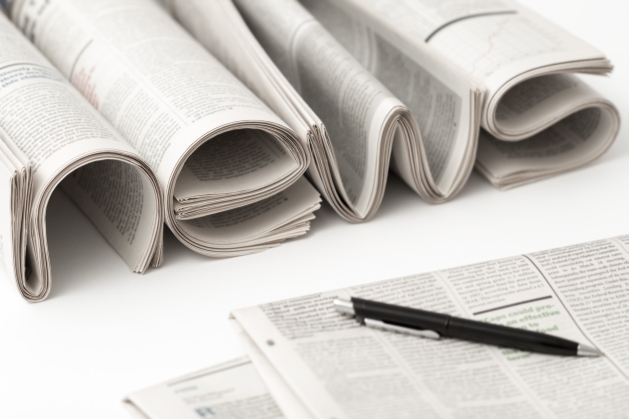 #1: New E-book by Pipelinersales: Fully Maximizing ROI for Your CRM Solution
Pipelinersales Inc. announced today the release of a new sales e-book entitled, "Fully Maximizing ROI for Your CRM Solution." The book covers:
Finding a CRM solution that effectively mirrors the company's sales process
The importance of the right CRM for startups, and how to select the right system at the right time
Change management: Helping employees understand the CRM system to ensure adoption and usage
Finding a solution that makes sales reps happy and helps them meet quotas
Finding a solution that allows sales management to easily create accurate forecasts and sales reports
Los Angeles (PRWEB) March 25, 2014 | Read the full story on PRWeb
#2: Pipelinersales Partners with Best-Selling Author John Golden to Offer Consultation Services
Pipelinersales Inc., creators of Pipeliner next generation sales CRM software, today announced that they have partnered with best-selling Author and CEO of Focused Revenue Results, John Golden to provide consultation services to their Pipeliner CRM clients. This partnership enables Pipelinersales' customers to avail themselves of additional services to streamline their business objectives and garner optimal benefits from Pipeliner CRM to increase revenue and reach their growth potential.
Los Angeles, CA (PRWEB) March 19, 2014 | Read the full story on PRWeb
#3: Pipelinersales Announces Integrating the Content and Leaders Platform GO AHEAD!
Pipelinersales Inc. announced today that it will integrate GO AHEAD! into the company wide strategy as their extended Content and Educational platform. Go AHEAD! initiated 10 years ago and since its inception has had 72 exceedingly successful Power Breakfasts and also 3 successful international business summits in Vienna. In each event there have been top leaders giving great insights for the top executives, managers and entrepreneurs in attendance. The speakers have ranged from leading educators, business professionals, and political leaders. Among the speakers at one of the international business conferences was former Congressmen and Presidential candidate Dr. Ron Paul.
Los Angeles, CA (PRWEB) March 12, 2014 | Read it full story on PRWeb
#4: Pipelinersales Announces Additional Integration with Google Services
Pipelinersales Inc. announced that they extended the Pipeliner CRM integrations with Google services. Earlier, the integration with Google Drive was announced for file sharing and now additionally Pipeliner CRM offers two-way synchronization of Google Contacts as well as integration with Google Tasks. With the adaption of Google Apps in the Enterprise, Pipelinersales wants to ensure seamless integration and further development in this area.
Los Angeles, CA (PRWEB) March 06, 2014 | Read the full story on PRWeb
Other Pipeliner CRM News
If you want to know more about how to maximize ROI from your CRM application and bring your sales process to the next level, watch out for more press coverage from Pipelinersales.