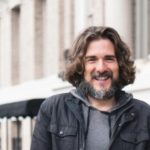 Wayne Mullins
Wayne Mullins is a passionate entrepreneur committed to creating remarkable experiences, and building a team at Ugly Mug Marketing that produces extraordinary results for their clients.
Author's Publications on Amazon
Over the pages of this 'Full Circle Marketing' you're going to discover two fundamental marketing strategies.
Buy on Amazon
"So You Have A Website Now What?" can help you or your business productively utilize your website to the proper capacity. This isn't some long-winded tech manual, just the experience of a man who has been in your shoes and pulled through – ready to…
Buy on Amazon
"If you're not getting all the leads and closing all the sales you want...or if you haven't even launched your freelance business yet, I'm going to show you how to do just that in this book."
Buy on Amazon