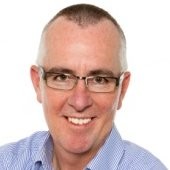 Hugh MacFarlane
As founder of align.me & author of 'The Leaky Funnel', Hugh's on a mission to inject buyer-centric thinking into B2B businesses seeking growth.
He created 'the buyers journey' to help shape sales and marketing processes around HOW businesses buy. Then workshop processes to shape strategy around WHY.
Author's Publications on Amazon
RequestThrottled: AWS Access Key ID: AKIAJSO6LXSXVEKWPNOA. You are submitting requests too quickly. Please retry your requests at a slower rate.