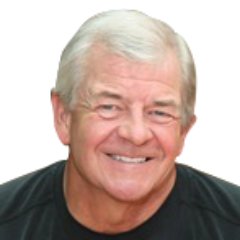 Art Sobczak
Art Sobczak helps sales pros get through, get in, and sell without "cold" calling or "rejection." Get his free ebook of 501 telephone prospecting and sales tips here.
Author's Publications on Amazon
by Art Sobczak
for $39.95
$39.91
New from

$25.00
Used from

$1.17
How To Sell More, In Less Time, With No Rejection Using Common Sense Telephone Techniques-Volume 2 builds on the ideas and techniques covered in Volume 1 information thousands of sales reps worldwide have used on the phone to get more business, beat ...
read more
by Art Sobczak
for $22.95
$3.67
New from

$3.67
Used from

$10.19
Proven techniques to master the art of the cold call Cold calling is not only one of the fastest and most profitableways to initiate a new sales contact and build business; it's alsoone of the most dreaded—for the salesperson and therecipient. Smart ...
read more
by Art Sobczak
for $14.95
$54.59
New from

$54.11
Used from

$5.00
You'll get 501 brief, meaty, how-to, no-nonsense ideas you can use right now to generate interest, ask the right questions, present irresistible presentations, get unwavering commitment, evaporate resistance, and be more motivated than you've ever be...
read more