There's no doubt.
We're in a new sales era where traditional techniques are becoming redundant, and sales force and sales teams need to adapt to survive.
But what does this mean in practice?
What skills do sales reps require to close effectively in the new landscape?
Let's reveal some of the most important in this blog…
Customers Are 70% of Their Way Through Their Buying Journey BEFORE They Speak with You
It's almost impossible for your sales reps to succeed with the sales conversations they relied on in the past.
The simple fact is that customers are more informed than ever before. In fact, it's not unusual for a prospect to know more about their options and the broader perspective than the sales rep.
As you can imagine, in this scenario, there's very little the sales rep can add to the conversation. In fact, their lack of broader knowledge and understanding could actually undermine the interaction.
The fact is that customers are now using the mass of information that's freely available online to self-educate. Coupled with feedback from social media and the flood of word of mouth referrals that are now possible, customers often know what they do/don't want.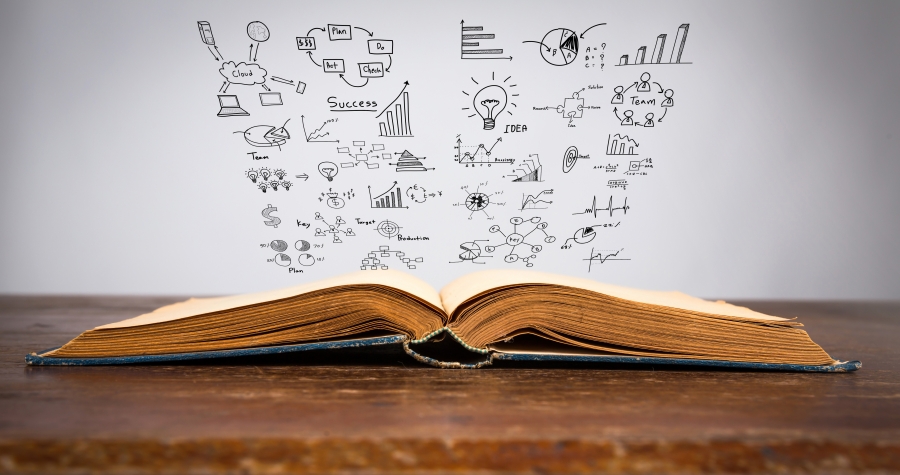 What Should Sales Reps Be Talking About in the New Sales Era?
What this means is the hard sales pitch is going to fall on deaf ears. Customers HATE being sold to and are increasingly intolerant of content that's just a sales pitch in disguise.
Solution-based selling is now way past its prime. New sales techniques are needed to deal with prospects that are so well informed, and are looking for a different level of input from vendors.
Challenger Sales offers an interesting approach. Matt Dixon and Brent Adamson discussed this sales style at length in their book. Here's how they defined a CHALLENGER:
"Challengers are the debaters on the team. They've got a deep understanding of the customer's business and use that understanding to push the customer's thinking and teach them something new about how their company can compete more effectively. They're not afraid to share their views, even when they're different and potentially controversial. Challengers are assertive – they tend to "press" customers a little – both on their thinking and around things like pricing."
In the perspective of the new sales era, it can be seen that this type of sales style helps to create value for the customer. In addition, this definition also shows that new era sales reps often need to take on a new role. In the example above, you can see how the sales rep is serving as a "mentor" by offering advice and insight, based on the outsider perspective that they hold.
So Why Does This Approach Work in the New Sales Landscape?
The roots lie back in the fact that customers are often 70% of their way through the buying cycle before they speak with a sales rep.
Neil Rackham, of SPIN Selling fame, talked about just this at a recent event I attended at Portsmouth University. He spoke about two types of sale that emerge in the new sales era from the trend for customers to self-educate.
On the one hand there are transactional sales.
These are defined as a sale where the customer has already made their decision when they pick up the phone. They just want to talk with a sales rep to confirm their decision. As you can imagine, there is very little a sales rep can do here to influence the transaction. In fact, you could argue that these types of sales could be managed by marketing. After all, it's likely that the content created by the marketing department and their sales lead management has helped the buyer to come to their conclusion in the first place.
But what's really interesting is that not all sales fall into this category.
In fact, Rackham argues that there are some big ticket, lucrative wins for those sales reps who are able to engage in consultative selling. A consultative sale differs from the transactional sale in the sense that the customer needs more assistance to make their final decision – often because the product/service they're selecting has much wider implications. It's not a simple purchase.
Herein lies a HUGE opportunity for new era sales reps.
You see, in a consultative sale, the sales rep needs to be a mentor. They need to be able to carefully understand what the customer needs (even dig deeper to help the customer understand what they really want). In addition, they need to be able to CREATE value – not just add value.
In fact, it's not unusual for the consultative sales rep to be THE REASON a customer chooses to invest in a product over everything else.
What Skills Does a Consultative Sales Rep Have?
The consultative sales rep is far removed from the stereotypical, annoying, cold calling sales rep that most people would cross the road to avoid speaking with!
These people are highly knowledgeable. Not only do they understand their own product/service in intricate detail, they also understand their competitor's. PLUS they have knowledge of the broader perspective in which their product/service fits.
Take a software solution. A consultative sales rep would have an opinion, and be able to advise a customer on the wider implications and benefits to their business of solving the issue that the software addresses.
In this sense, a new age sales rep is able to educate, not just pitch. They can have sophisticated conversations with the customer and in that way; they can comfortably take control of the sale. That's because they have the broad knowledge to feel comfortable enough to talk about a wide range of relevant issues.
These people are exceptional at the art of listening and they don't have an agenda to sell – creating value is key, as this is what helps position them as an invaluable asset within the customer's business.
So if you're selling a complex product in the B2B marketplace, you could find that investing the time to train your best sales reps in these new era techniques will develop a rich return.
What do you think?
Please let me know in the comments below.