Fact. Our buying habits have changed – permanently.
But what does this means for sales reps?
In this internet, information-rich age, buying decisions often start long before we're consciously aware of them.
That's because as consumers, we're constantly making buying decisions at a subconscious level AND as a natural part of day to day life. And here's why…
Each day, we're exposed to a  huge range of persuasive messages across a raft of media – from TV ads, to banners, to blogs and white papers, these messages are subtly influencing our understanding of:
The problems we think we have
The products we feel we need and
The "best" solutions in the market
In addition, buying decisions have become seamlessly woven into everyday life.
Think about that chat on Facebook or Twitter, the content of your subscription magazine or the ideas you mull over in your favourite blog – all these activities are filling your subconscious with ideas and information – which in turn have a significant impact on future buying choices.
But that's not all. In addition, when we want to buy something (or if we have a problem we want to solve), instead of contacting a business direct, we'll search online. We may Google, read blogs, download eBooks, watch videos and ask for opinions via social media etc.
As a result, the early stages of the buying journey usually happen under the radar of sales reps and businesses.
But what does this shift in buyer's journey mean for sales?
In short, this change in behaviour has led to the number of B2B inquiries coming from inbound channels, increasing significantly. To give you an idea of the scale of this change, SiriusDecisions Inc. suggests the figure is about 50% now, rising to 70% by 2015-16.
But more than that… In addition, buyers will already have made some key decisions and formed opinions before they speak with a sales rep. Furthermore, these decisions will be firmly rooted in facts – gleaned from online research or following the accumulation of trusted recommendations and feedback from social media "friends".
And as a result, as buyers we're now better informed, better educated and more opinionated than ever. In turn, the conversations buyers have with sales reps, will be very different than they were in the past.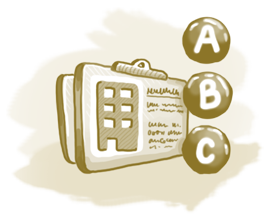 So how should you respond?
As a business, you cannot ignore this change in buying behaviour.
After all, those early stages of the buying journey are critical, and if you want your business to have a foothold, you need to find a way to proactively enter the conversion and initial research stage.
And that's where quality content – created by marketing departments – can be invaluable and make a positive difference to the sales cycle.
Let me explain…
If you create content that can help, inform and advise during the early stages of the buyers' journey, you'll generate more leads AND assist the future conversations your sales reps have, during later stages of the sales process.
In turn, when your sales reps have one-to-one or face to face conversations, there will already be a certain amount of rapport and common language to build on.
What content should marketing departments be creating?
Creating a buyer persona is the starting point for any content creation strategy.
It's essential you understand WHO your ideal buyer and customer is – in detail. To get the best results from your content, you want to go deeper than superficial aspects such as gender, occupation and lifestyle. Instead, work to really get under the skin of your prospect. Can you find out: what keeps them up at night? What they fear and desire? What they want to accomplish? Do this and your content will instantly become more useful, relevant and interesting, because you'll be able to seamlessly enter the conversations that are already taking place within your prospect's head.
In terms of content, here are some examples of what's working well now:
"Evergreen" content – the bedrock of your content strategy. This is timeless content that addresses some of the most common questions your buyer persona is asking
Blogs – ideal for topical discussions, new ideas and sharing tolls and techniques that can help your buyer persona
Social media – perfect for initiating conversations and doing real-time research to discover what's important to your ideal customer
White papers and eBooks – useful for getting prospects to "raise their hand." Use these as lead generators to capture contact details and then build your list, so you can engage prospects in further forms of marketing
Emails – useful for staying in touch and having more personalised, one-to-one conversations with prospects, before nudging them further along your sales pipeline
What do you think?
A dialogue has already begun about your product/service long before a prospect talks with one of your sales reps.
Therefore, it's critical your marketing department creates quality content that can influence this conversation and ensure your business is on the radar, during that all-important early decision making and opinion forming stage. Map the buyer's journey in detail to navigate your sales correctly.
What do you think? How is your marketing department laying the foundations for future sales? Please let me know in the comments below.