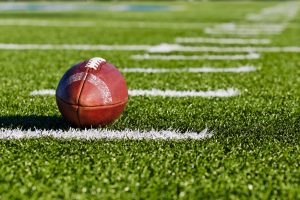 As a New Englander, I have a confession to make. I bailed on the Super Bowl at half time. Yup. I was at a great Super Bowl party, hitting going there before heading home after a solid week of business travel. The food was great, the company was even better. But the Patriots in the first two quarters? Well, you saw it. It looked and felt like they didn't even show up to the game. I showed up to the party – but two quarters in, there didn't seem to be anything to see. I even skipped most of Lady Gaga at half time.
Now, I have to make a disclaimer here. I am not a big football fan. I watch the Super Bowl. That's usually it, unless I luck into some tickets or get invited to Patriots Place for a game. Otherwise, I'm pretty neutral about it all. I have a Tom Brady football jersey (a gift) – and I didn't even think to wear it. That's how much of a fan I am. Pretty pathetic, I know. Even worse, I didn't turn on the TV when I got home. I was just so happy to be home, I ran upstairs to jump into my own wonderful bed. Where I stayed. So yes, I missed the most incredible last quarter of football EVER.
What You're Missing When You Quit Early
• The best effort.
• The finesse.
• The last-minute strategy.
• The repositioning.
• The turning of the tide and the push to completion.
I missed all of it, which made me think. First, I do not even deserve to be called a fan. And secondly, how many instances do I see in Marketing and/or Sales, where bailing out occurs before it's really the right time to make that decision?
Lately, I see this a lot. I've been doing a good deal of messaging and sales coaching over the past 6 months. I've also been writing and working with several groups of reps and sales scripts, to reach some really tough prospect targets. I mean the kind of prospects that don't want to talk to you, and hang up as soon as you get started. The ones that say, "I'm busy, please call back later," and then never answer the phone for the rest of their lives.
What happens when this is going on? Well, some consistent behavior. Follow-ups start to decline. Scripts get abandoned, or reworded without checking in on messaging. Reps start approaching the calls a bunch of different ways, delivering a very inconsistent message and experience for prospects. The feeling that this isn't working starts to permeate the campaign. Doubt sets in.
Paying Attention Before, During and After
It made me start to think about the questions we need to ask as we go into both marketing and sales campaigns. The key is to really think about all the things that could happen. That includes the possibility that the campaign might fail, or not produce enough of the desired result. We plan for success – but what about the possibility of failure? When the stakes are high, we focus on the success we are trying to achieve. But what if it gets too hard? Here are some questions that we as marketers and sellers should consider before we start to execute a program or campaign.
Before:
• What is the experience we anticipate in trying to reach these prospects?
• What if the opposite happens? How will we pivot?
• Has the messaging been tested with real people who represent these targets?
• Do we really know what the reactions are going to be?
• Are we prepared with cogent responses to the objections that are going to come up?
• Is the value proposition story about the prospects' needs, or is it about our own offering?
During:
• Based on early prospect reaction, how relevant is the information we are trying to share with them?
• At what point do people disconnect from our content (in any format)?
• Do we have alternative messaging we can use to test against our primary campaign? • What have people responded to, either positively or negatively, that we can expand, shift, or change?
• Do you notice anything happening with prospect responses that you find to be unanticipated or surprising? What is that telling us that might help advance or refine our strategy?
• Do we have enough patience to give the campaign enough time to prove out, one way or the other?
After:
• How well (or not) did the messaging stand up? Were people making the connection, or did they have more questions?
• How did the program/campaign do compared to comparable past programs?
• What is the one big "ah ha" we got from this program – whether positive or negative?
• Is it worth running a 2.0 version of it?
Looking back at that amazing Super Bowl comeback, you can see that Coach Belichick had a game plan before the game, but at halftime, he had to re-evaluate what was working and what was not working. He had a plan to pivot, and focus on what he knew would work. He saw how the Falcons were reacting, and he instituted some changes in his game plan. But he also had the patience to know that he had the time and the resources to achieve those objectives. The greatest comeback in football history was not a fluke, not a stroke of luck. It was all about not bailing, but making intelligent adjustments, and proceeding on doggedly through to the end.
Want to find out what buyers really are looking for in value props and messaging? Download the infographic.