In our series on CRM return on investment (ROI), we've covered a lot of ground; there is much to consider in relationship to CRM when evaluating ROI. These include the benefit and usefulness to sales reps; what other areas of the company will be able to use and benefit from it; and how compatible the CRM solution will be with existing platforms, applications and devices.
But there is one more aspect to CRM solutions ROI that may be overlooked if not taken into account: the broad economic impacts—both positive and negative—on the company itself.
Internal
A CRM solution has a positive economic impact within a company to the degree it actually assists the various parts of that enterprise in attaining their goals, and assisting the company to meet is goals as well.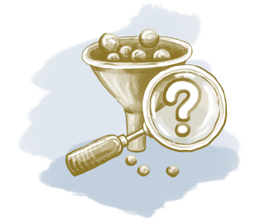 As we've covered, the most important assistance CRM can provide is to sales reps. When the subject of CRM is brought up to them, salespeople often roll their eyes and sigh, because they view it as a "necessary evil" and not as something that will truly assist and empower them in getting their jobs done. If a CRM application is intuitive, logical and flexible, following the company's sales process and allowing salespeople to fully manage their pipelines, salespeople will embrace it as it makes their jobs far easier—and that factor will directly reflect in the level of sales achieved. The higher the sales, the more of a positive economic impact will be had for the company.
This is also true for any other department or personnel within the company that will have interaction with CRM. To the extent that it actually assists them and makes it more possible for them to succeed in their functions, the broad economic impacts on the company will be positive. These include sales management, executives, marketing, finance, and even product development and R&D.
Conversely, if CRM is an incomplete solution for any of these areas, it will result in wasted time, missing information, marketing and sales mistakes, and a degree of guesswork when it comes to profit/loss and sales forecasts. The economic impacts can run from simple waste to sluggish survival instead of profit and success.
External Economic Impacts
As we witnessed all too painfully in the last economic downturn, the overall economy can have a serious impact on a company. When marketing products in an environment where companies and consumers have cut back on spending, and selling to people who have "by necessity" developed an innate stiff resistance to sales, it can become difficult for an enterprise to make it through a rough economic patch. And, in fact, some didn't.
The companies that did survive got very clever. They found ways to market their products and services as aids to surviving in a down economy, and trimmed their own spending so that they "lived within their means."
How would a CRM solution fit into all this? Well, it's simple. When income or potential income gets drastically reduced, areas within a company that are not profitable or at least contributive to reduced spending become glaringly apparent. CRM is the backbone of customer contact and relationship, and if employee interaction with CRM is resulting in wasted time, effort and resources, what should be a vital organ in the company is in fact crippled—and is crippling the organization.
On the other hand, a CRM solution that is flexible, intuitive and naturally lends itself to making everyone's jobs easier makes it much more possible for an enterprise to weather the economic storm. It becomes part of the solution as opposed to part of the problem.
What are the broader economic impacts of your CRM solution? Make sure you take these into account when evaluating it in relation to ROI—and thereby help your company thrive through all economic times, good and bad.
Check out our other articles in this series on CRM and return on investment.