These days, many people love to shop online; it's simple, fast and convenient. Anyone who's ever purchased a product online knows that one of the best things about it is the fact that you can find reviews of the product you want, which will help you make an educated decision.
No business can be successful if their online marketing and branding strategies don't include product reviews – they are essential in order to help your customers trust you and offer you their loyalty. Reviews are a sure way to make the world understand why your product is special, what distinguishes it from the many others that can be found online; they can increase your sales and boost your online visibility.
Why Reviews Are Important
The majority of customers say that their decision is greatly influenced by the online reviews they find. This information alone should make any business owner think about the importance of customer reviews and how much they influence sales.
Reviews are an important marketing opportunity; the more reviews you have, the more confident future customers feel when deciding to buy your product. It's important to be aware of the places you can accumulate business reviews; do your research and find the websites where customers can rate businesses. In their post How to build a website like Yelp, Gearheart talks about finding the right niche – this is important for a site that specializes in reviews and it's also important for your business, because knowing exactly where you belong will help you increase your online presence.
How to Encourage Customers to Write Reviews
We've already established that if your business has many reviews, customers feel like their making the right decision by purchasing from you. But what can you do to encourage people to review your business? The first step would be to simply ask your clients. Many customers aren't aware of the fact that they can leave a review or they just forget about it. Popular methods of asking for people's input are on-site requests or follow-up emails.
It's very important to include a system for reviews on your website. You can either model it after some of the most well-known retailer's online stores – like Amazon, which includes a star-rating system along with written reviews – or you can bring your own ideas and make it shine. Don't underestimate the role of social media, because it's an incredible tool that can affect the way your business is seen by customers.
Keep in mind that the review process must be as smooth as possible, because it has to be fuss-free for the users, not something that makes them roll their eyes and sigh. A review form must be kept simple and concise – a name, an email address, the rating and the review itself. You may ask for additional information, but only if you think it's necessary and helpful.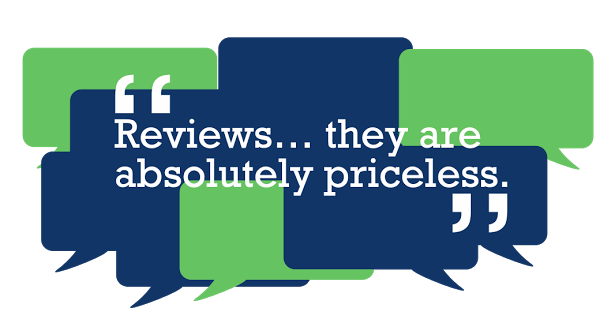 Offer Rewards in Exchange for Reviews
In order to motivate your customers to write a review, you can offer them a reward, something that shows them that you appreciate the time and effort they put in order to write the review.
You can offer coupons or discounts, host giveaways and contest entries where people can win store gift certificates or on-of-a-kind items. You can also offer prizes for the best pictures that accompany the reviews – people love taking photos of basically everything – thus encouraging people to engage with your product in a way that is both familiar to them and extremely useful for your business.
Check, Moderate and Respond to Reviews
You need to check your reviews as often as possible. If you manage to properly handle the feedback you get, you are more likely to gain the trust of your potential customers and differentiate yourself from other businesses. People really don't like feeling ignored or unimportant, that is why you should pay close attention to which reviews call for your immediate response. Customers need to feel that you care and you need to show them your appreciation.
Don't be afraid of negative reviews. They are important and yes, they can influence buyers, but they can also be good for business because many people believe that the absence of bad reviews is actually a sign of censorship or that the reviews aren't real. In the business world, transparency is crucial. A bad review can also be useful especially because it gives you the opportunity to improve your products and your services.
There is no doubt about the fact that customer reviews are an essential part of the online business world. They can help establish a good reputation for your business, boost sales and profit and increase your online visibility.
Pipeliner CRM makes it easy to get reviews from customers. Get your free trial of Pipeliner CRM now.