Why Sales Leadership Means Great Sales Performance
Leading sales consultant Shawn Karol Sandy covers the vital importance of great sales leadership to sales performance.
About Author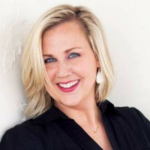 Shawn founded The Selling Agency after a successful sales career working on building solutions for Small Businesses. Shawn's titles include: Market Director, Sales Director, Marketing Director, Development Director, and Entrepreneur. She focuses on organizational selling and strategies.
Sales POP! Weekly Digest
Sign-up to get a weekly summary of the top posts, publications & videos from the previous week delivered straight to your inbox.
---
This form collects your email in order to provide you with services according to SalesPOP! privacy policy. By subscribing you agree to SalesPOP! privacy policy.